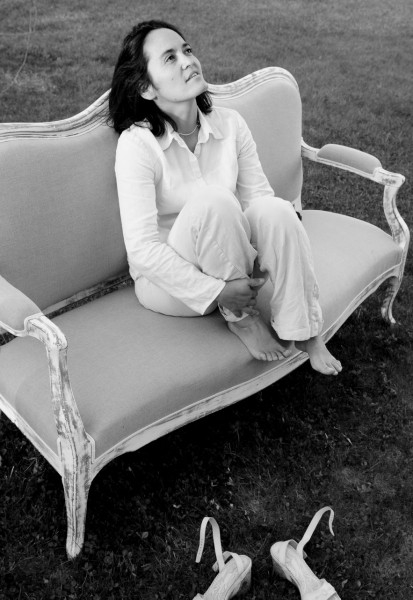 Meilin Bristiel was born in Santiago, Chile. She was educated and lived in France, the US (New York), the UK (London and Guildford), and went back to reconnect with her roots and family in Santiago for a few years. After a career as an equine veterinary surgeon, she decided to make her long time passion, interior design, her full time occupation.
Her projects include the extension of the Notting Hill house redesigned by John Pawson (London, UK), the complete refurbishment of an 18th century farmhouse in Vaison-la-Romaine (Provence, France), the renovation and extension of a house created by modernist architect Jaime Sanfuentes in Vitacura (Santiago, Chile), the renovation of an early 20th century adobe town house in Santiago's Barrio Brasil and the renovation of a Haussmanian flat near Marseille's « Vieux Port ».
While living in Chile, she opened a gallery in Santiago's historical district Barrio Brasil, called Mei Line (thus the blog name). The offer was refurbished vintage furniture, along with her own design pieces (a range of outside furniture made to measure by local artisans) and artwork from Dinard painter Alexandre Motte. Although the gallery was very well received by the press and public alike, it sadly had to close for obvious distance limitation when the family moved back to France.
She currently lives in Marseille, France. Her activities centres around design, whether furniture, luminaries or textile. Her main areas of interest are functionality, sustainability  and upcycling. In her latest project she upcycles vintage fabric from « trousseaux » (the embroided linen that women used to prepare for their wedding) to create home textiles by dying with natural pigments. Thus reviving Mei Line, in Provence. Please visit meiline.fr for more details.
Other activities are linked to lifestyle. The farmhouse in Provence is offered for holiday rentals on labayedesanges.fr, and she runs a an insiders' blog about Vaison-la-Romaine and the area: here