Although this trip to Japan, masterly organised by @leafluberon, was very much centred on indigo, textiles and crafts, one cannot decently go through Kyoto without paying a visit to some of the admirable temples scattered throughout town
Fushimi Inari-Taisha.
A sanctuary for the Inari (fox) kami with a path to the top of the mountain lined with thousands of torii and scattered private worship altars in the woods: an out-of-this-world place… Early September, with it's high temperatures and humidity might not sound like an ideal time to climb the hill, but it actually was, as the vast majority of the tourist crowd stopped at the very first turn around spot, and the place quickly became the peaceful place it's meant to be 🙂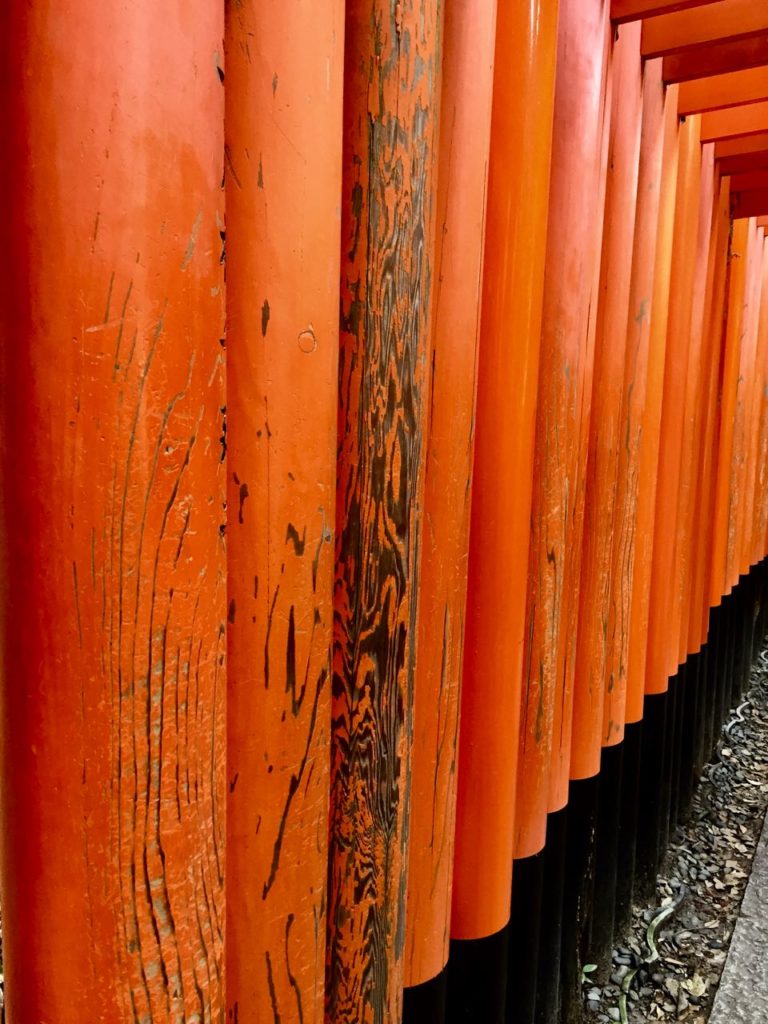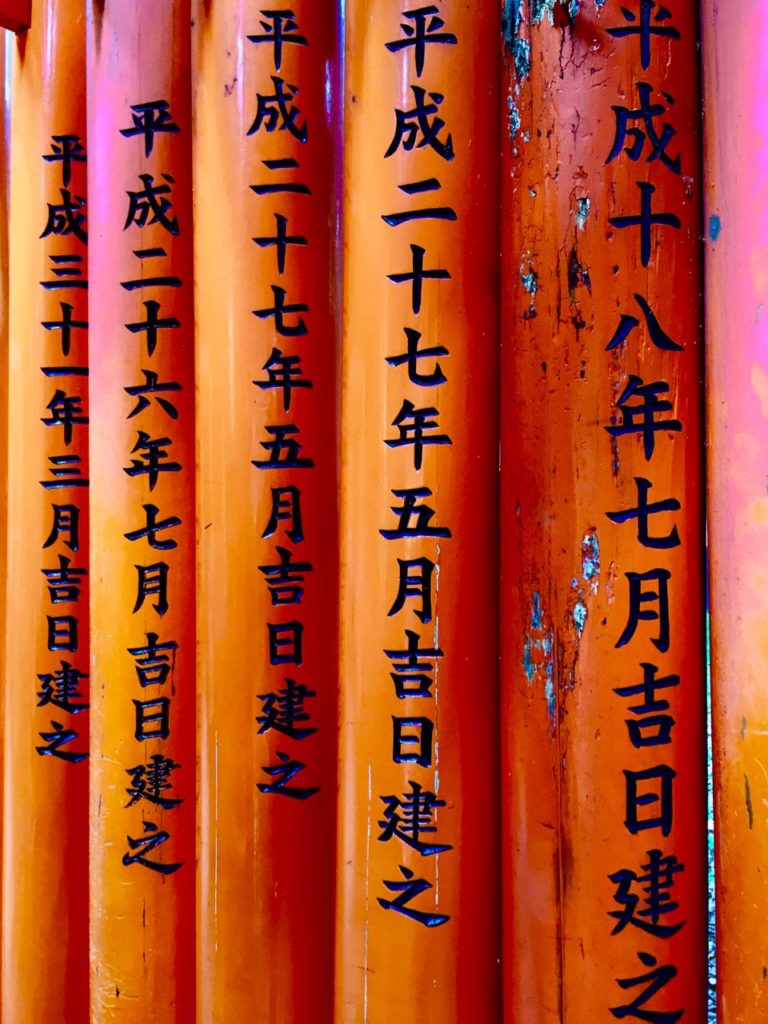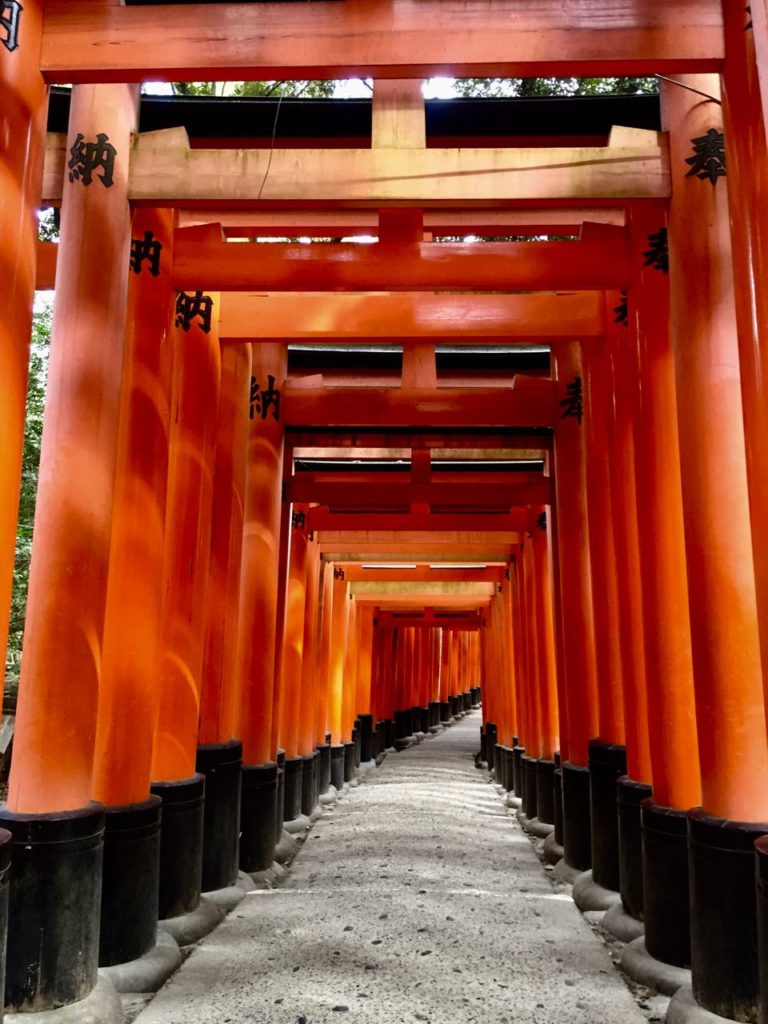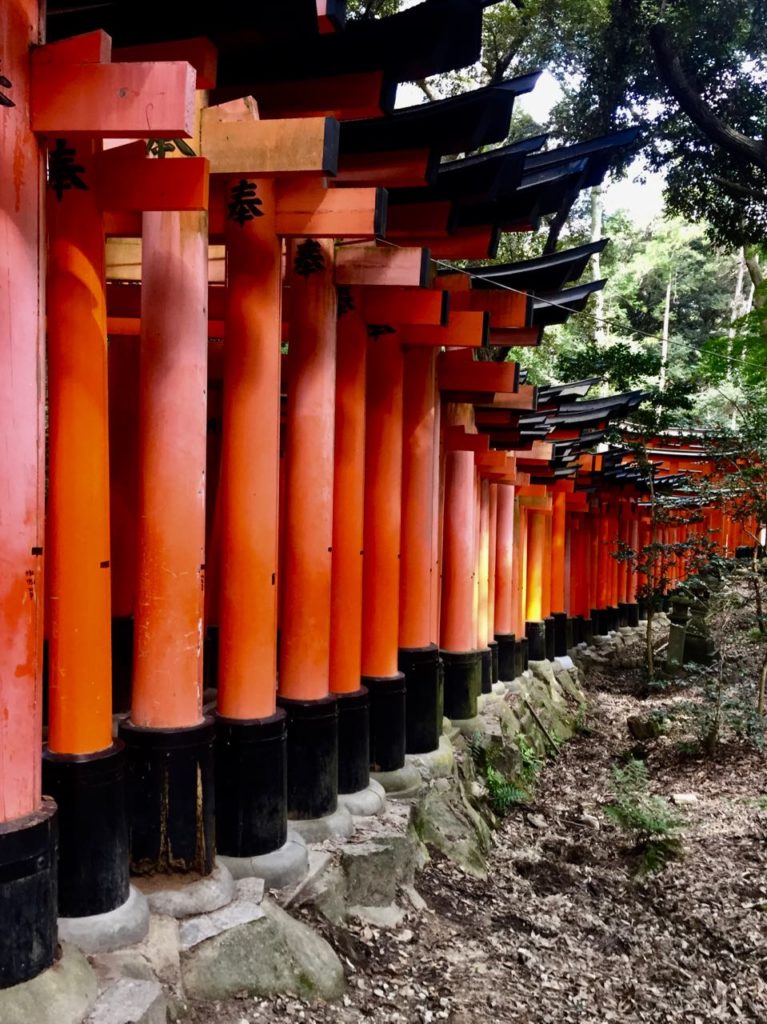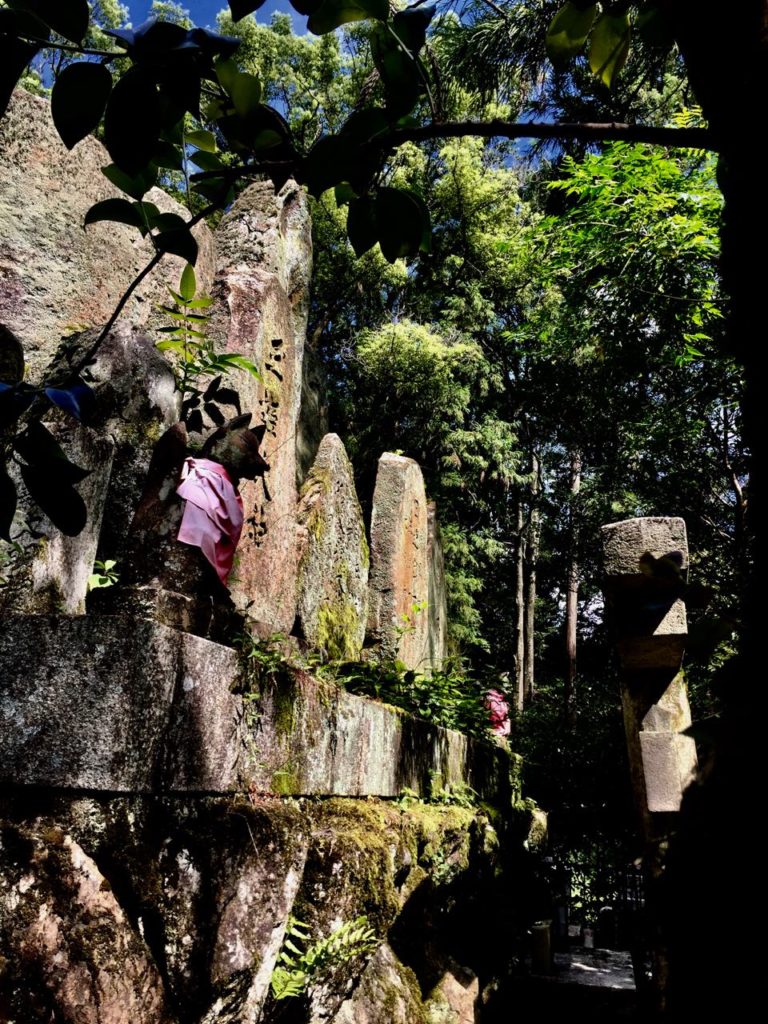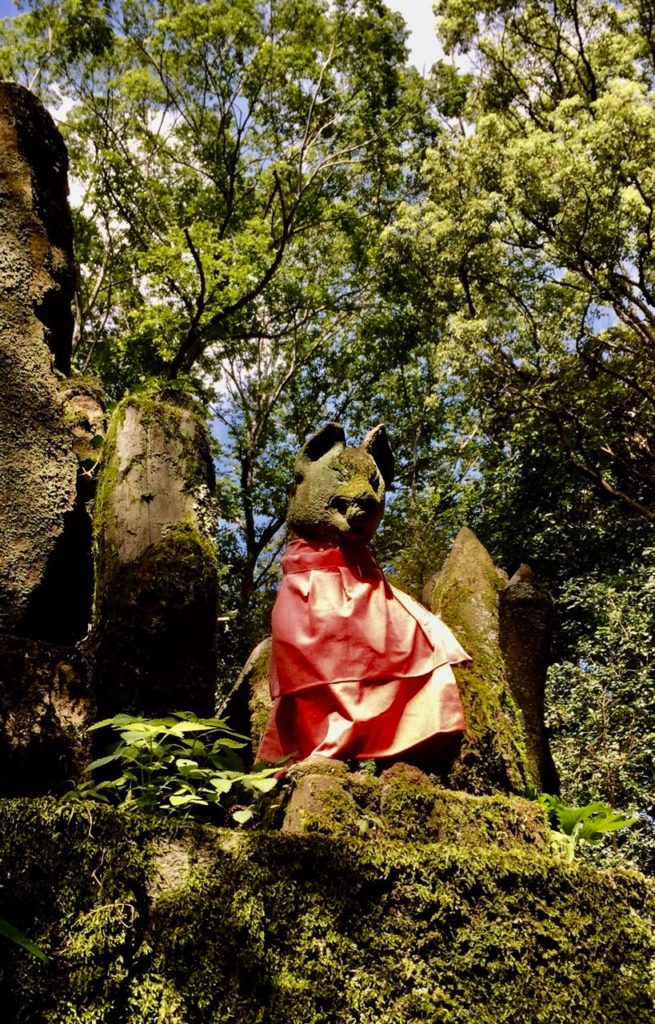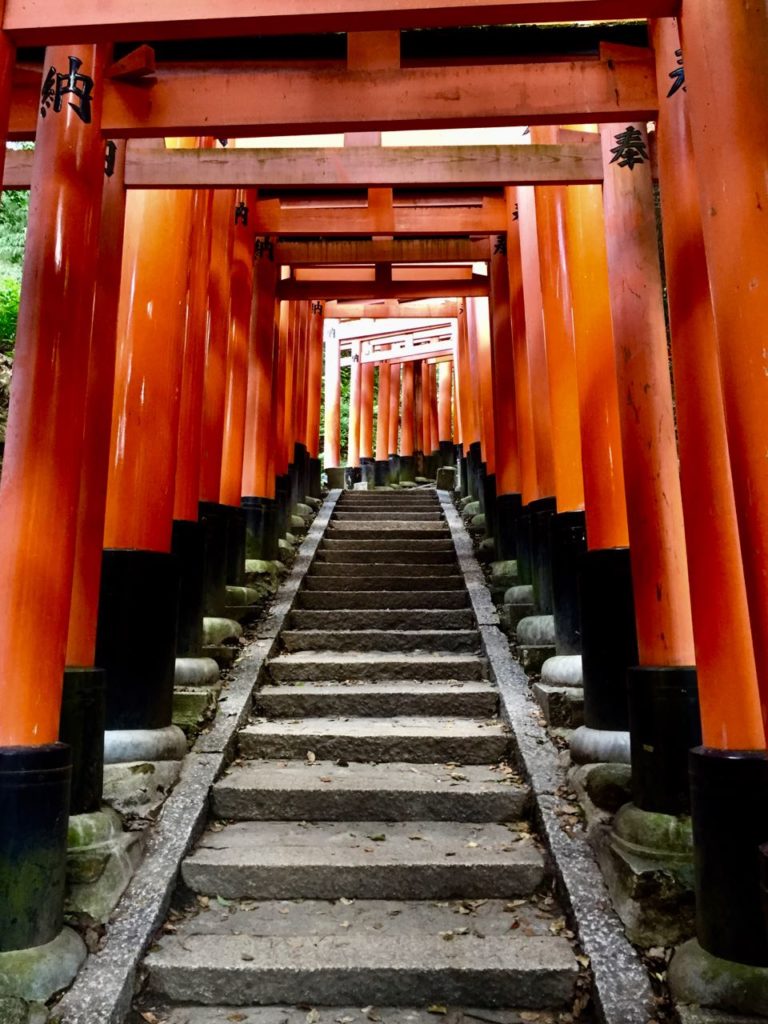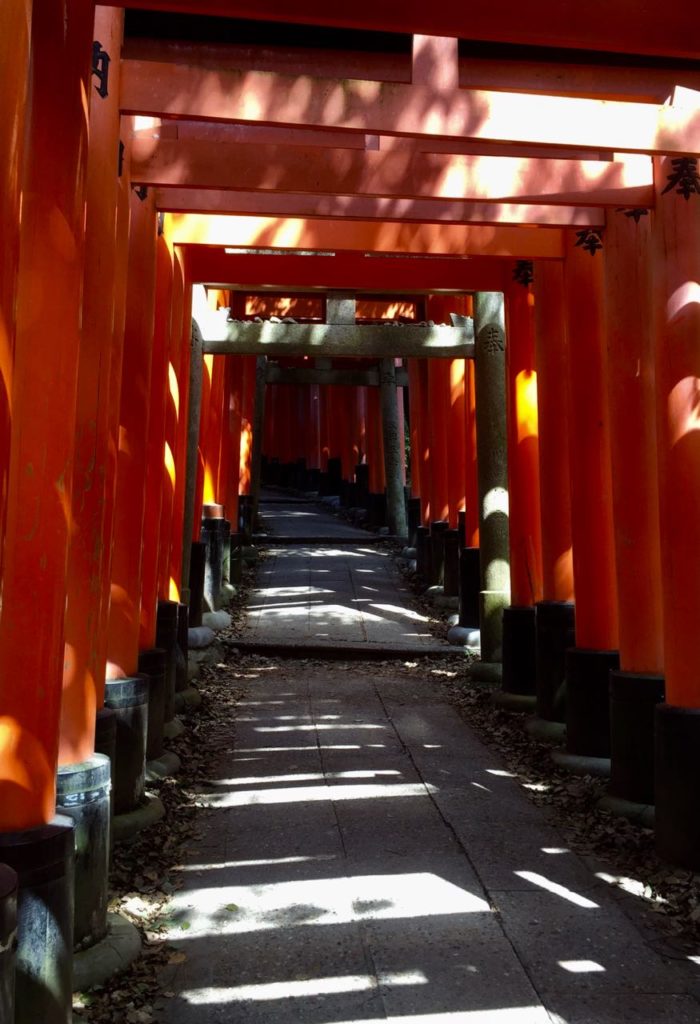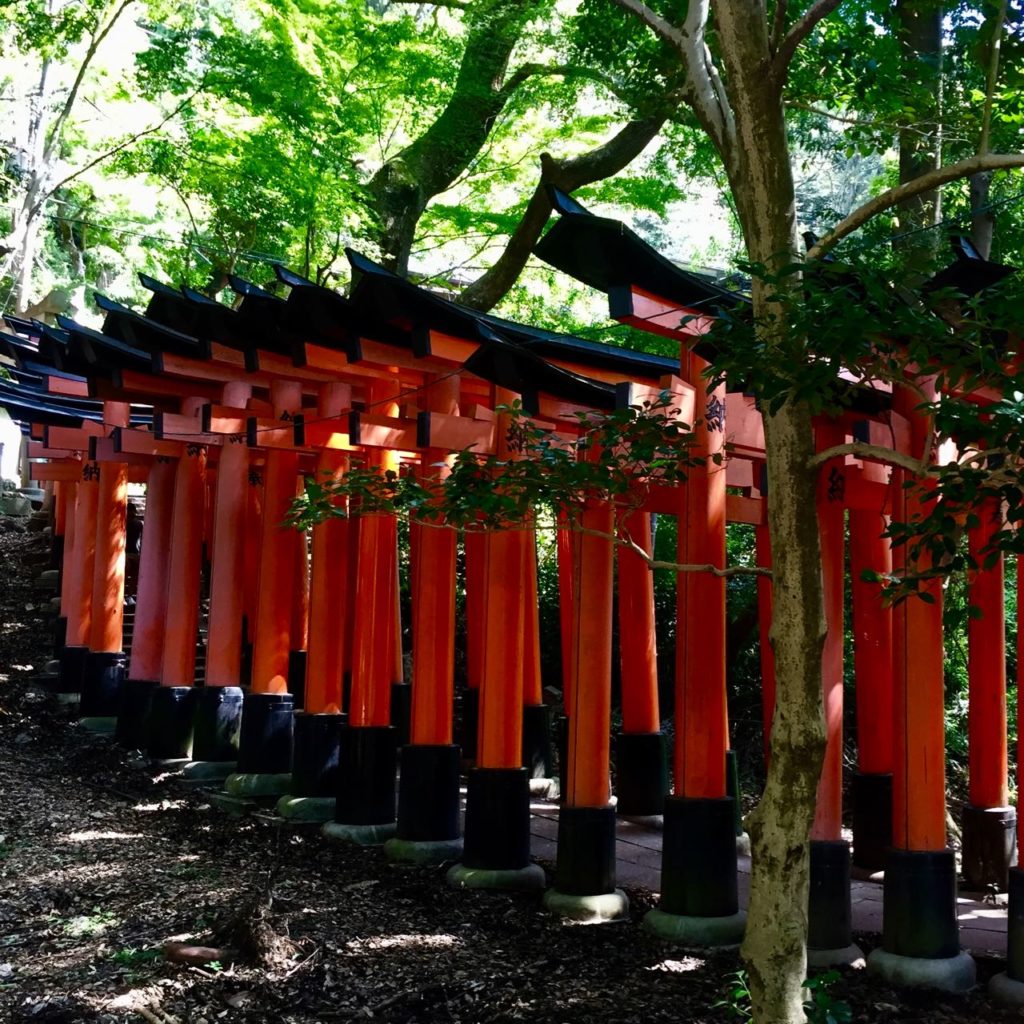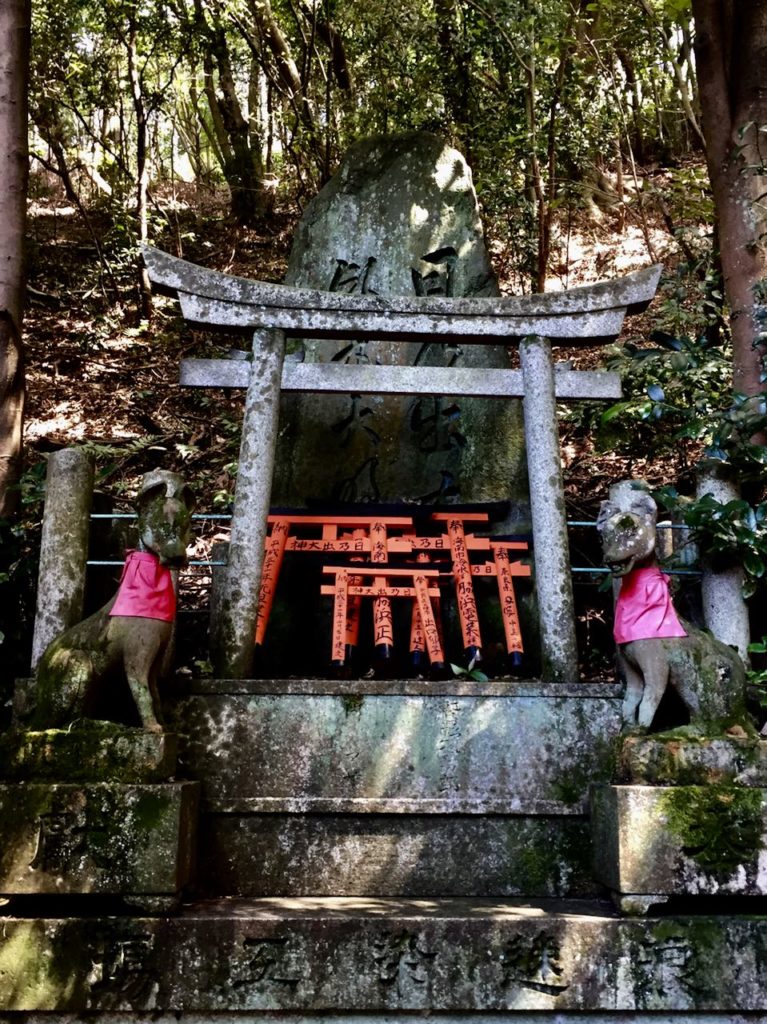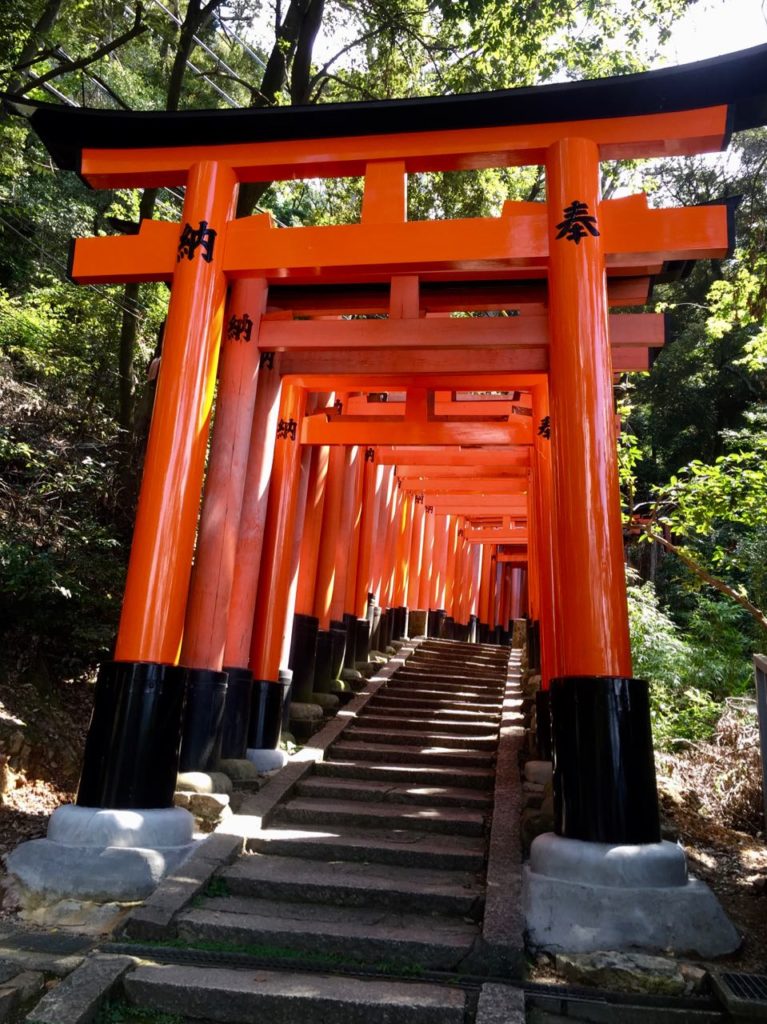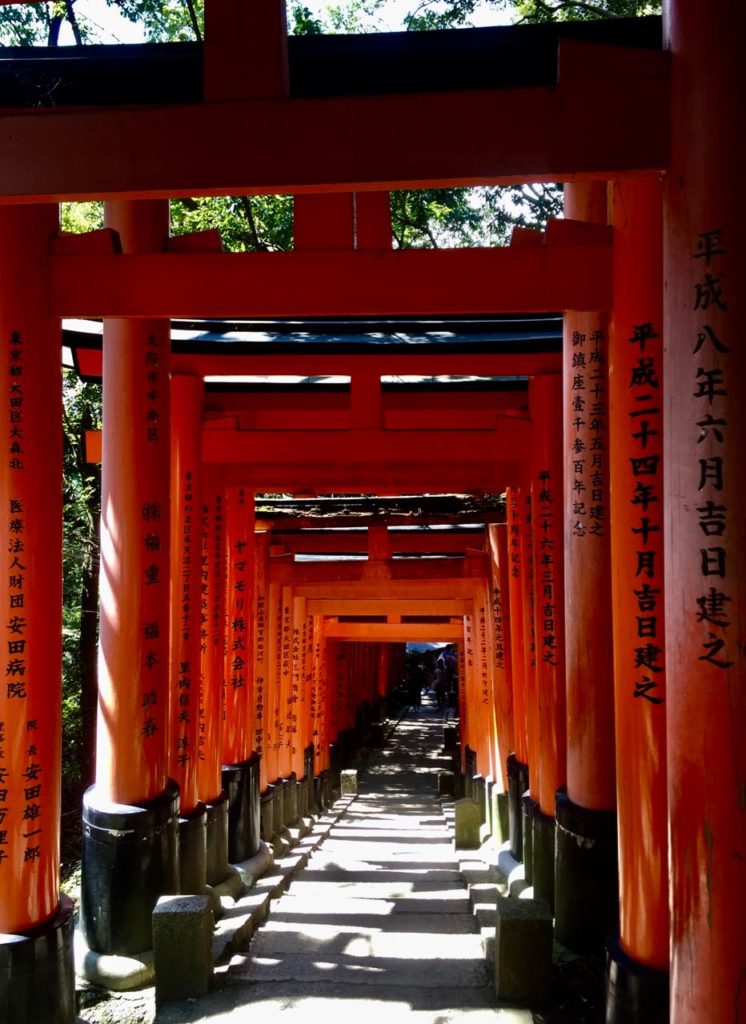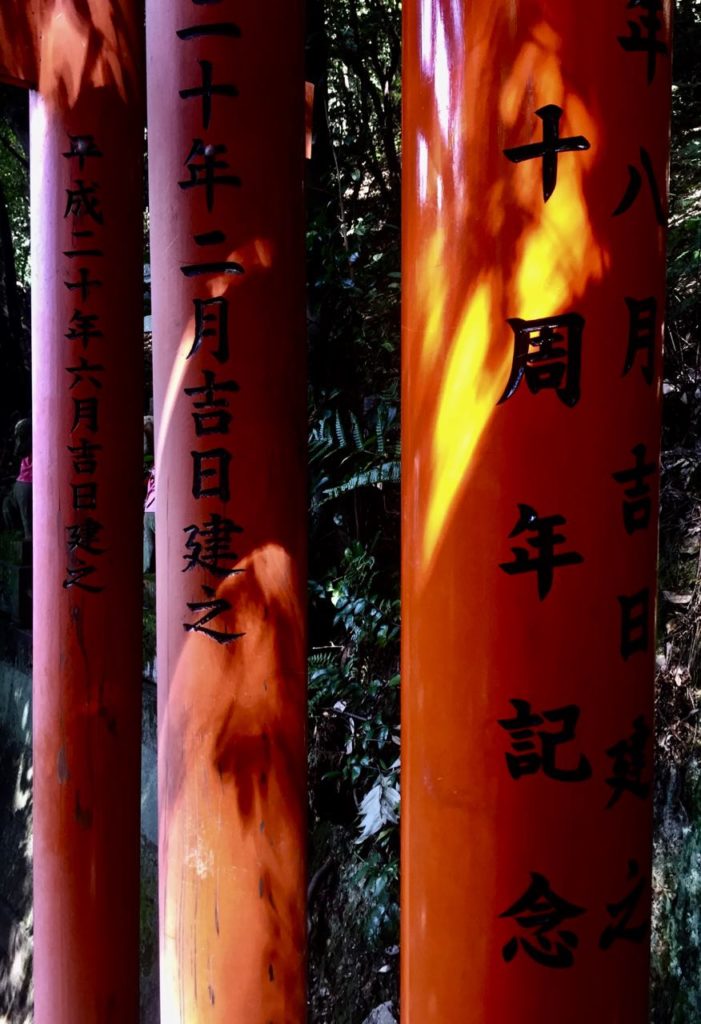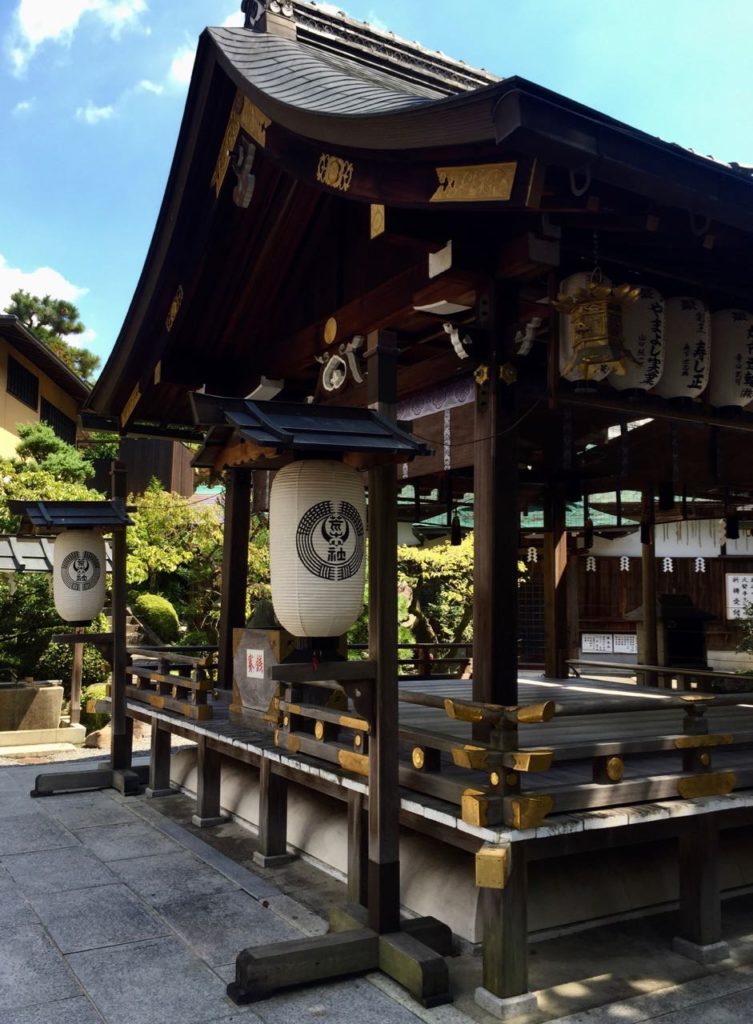 Sanjusangen-do
The 1001 buddhas temple is an absolute must, taking pictures is forbidden inside the temple, which makes the visite even more precious. Just some pictures of the rhythmic architecture, perfection in regularity..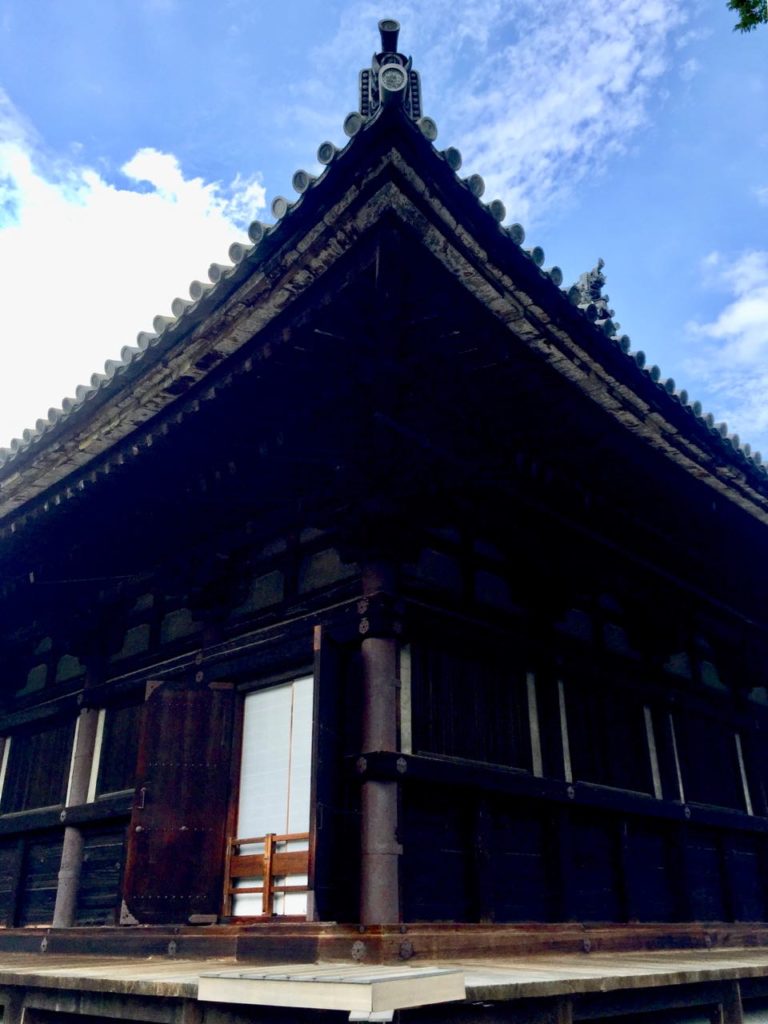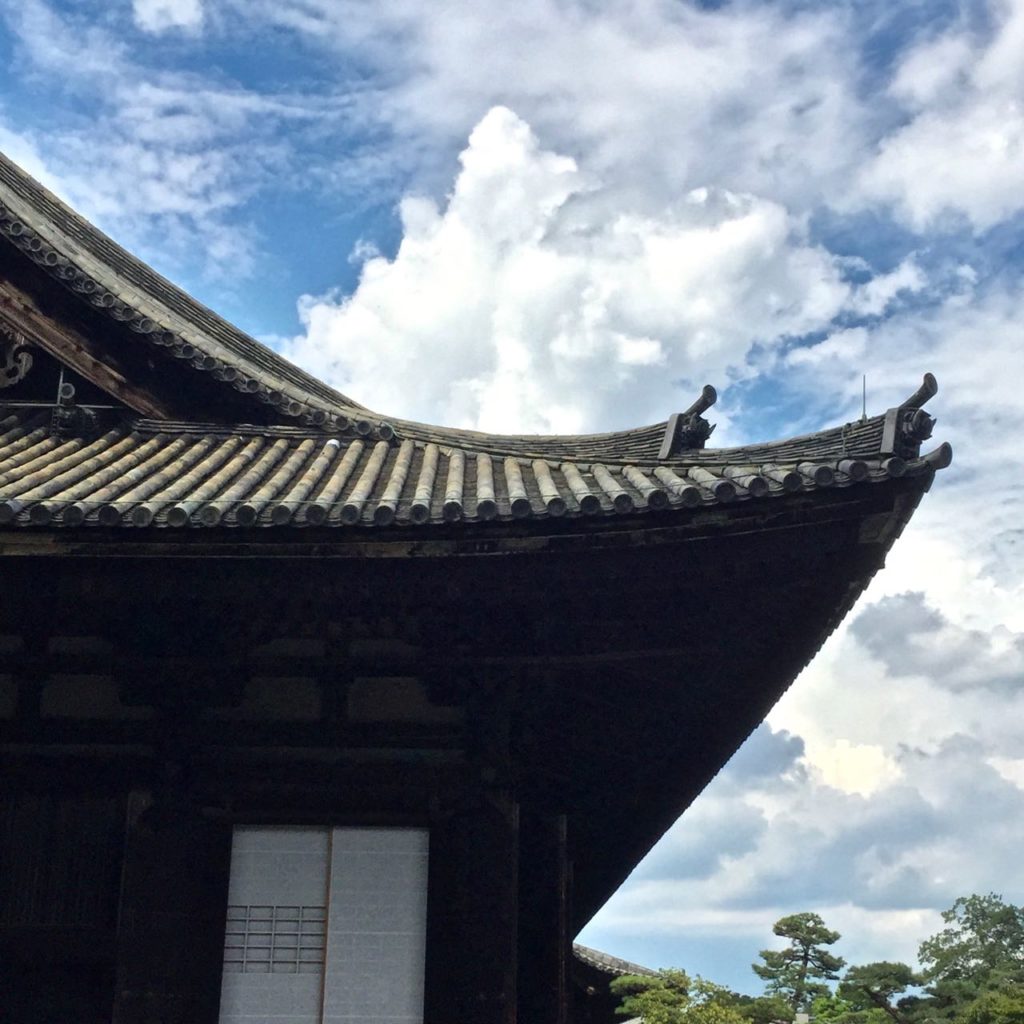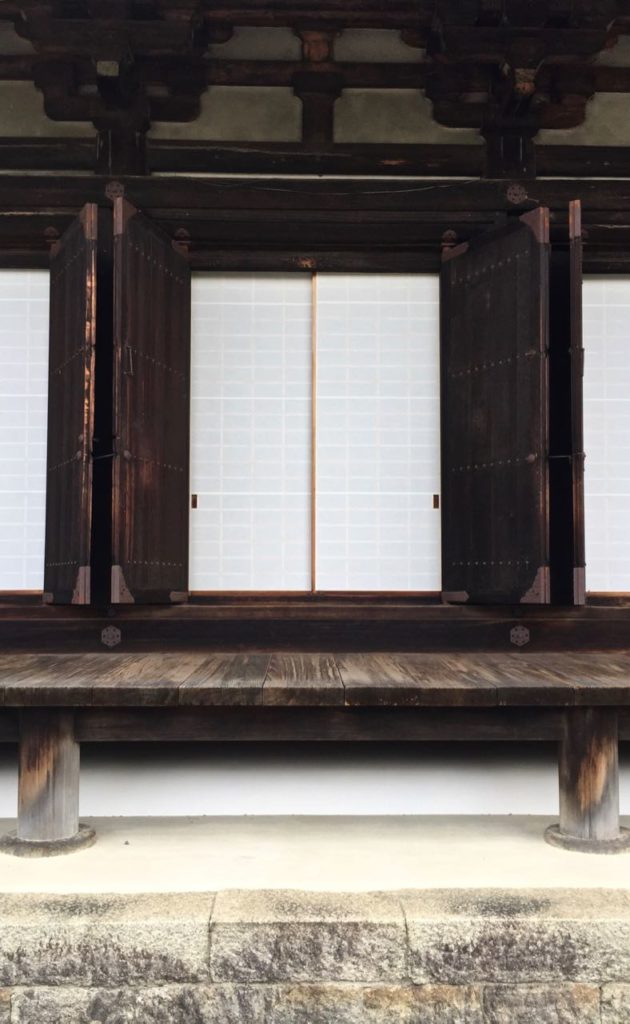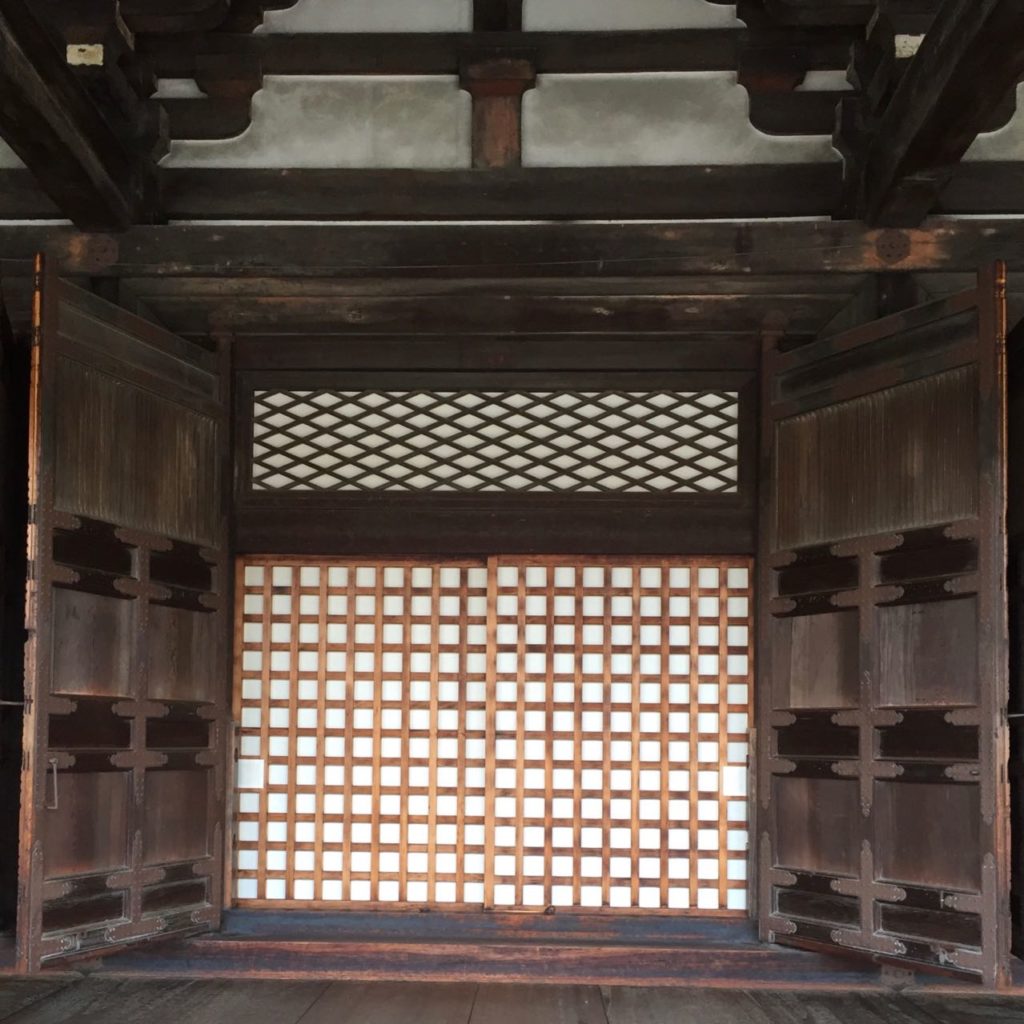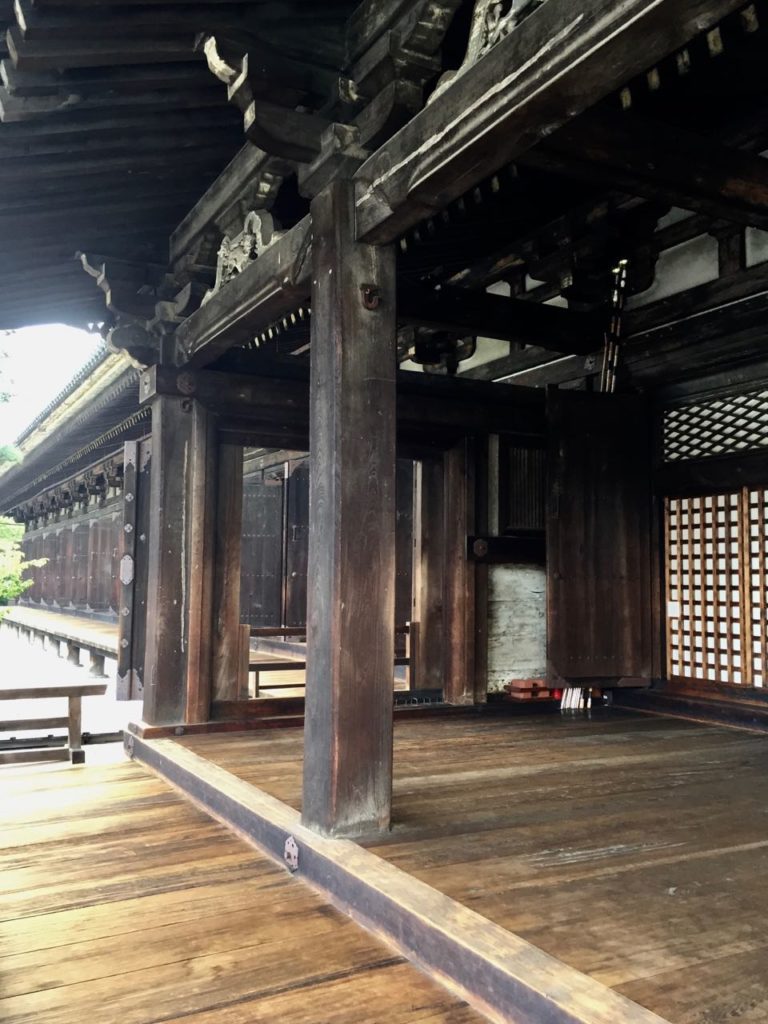 Golden temple
Can't say that's my favourite, although the gardens are just sublime, and watching the gardener trim the bushes branch by branch is quite a show in itself..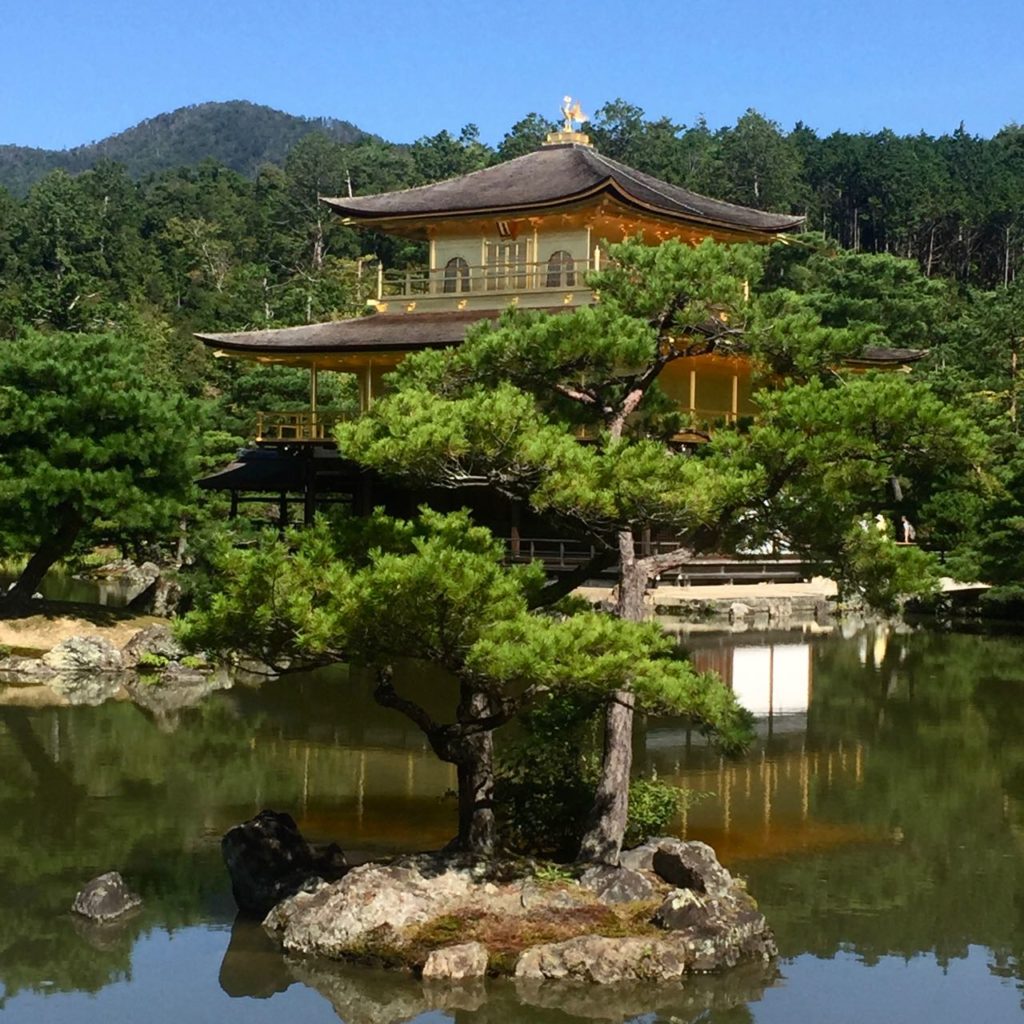 The beautifully preserved tea house