Although the vieux port's actual face seems quite normal to most considering it's importance as Marseille's focal point, it used to be no more than a few feet wide stretch of sidewalk with most of the pavement dedicated to traffic and boat owners. Although the planners couldn't make the traffic disappear completely (the car is sacred to politicians here, to part of the population who doesn't imagine that there might be alternatives and to truck drivers who think that Marseille's town centre is a handy and free shortcut), the huge pedestrian area of the « Vieux Port » is definitely an improvement and the new boat houses on the quays open up the sidewalks as well, returning them to the general public, as it should always have been. The added bonus is, that after 6 months of complete chaotic traffic @ the area because of pavement refurbishment, car drivers learned that there are alternative path to the old harbour and the one-way system on the Fort St-Jean side encourages most to stick to those alternative routes, so the area is now a heaven of peace unimaginable only a few months ago.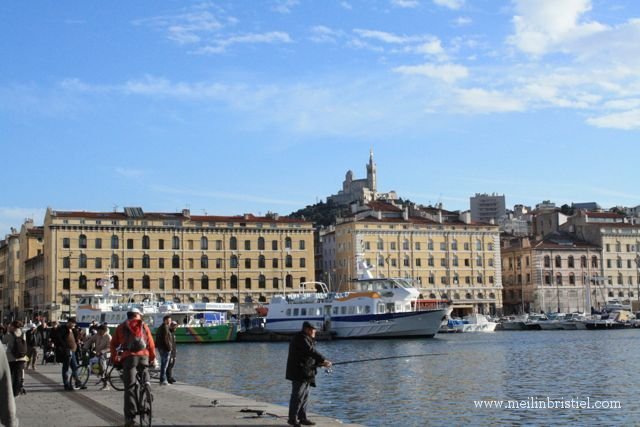 Fosters and Partners Stainless steel reflective blade pavilion certainly adds a sense of drama with the passing crowd and traffic reflecting itself upside down on it's ceiling.
A view of the pavilion just before installation of the reflective ceiling/roof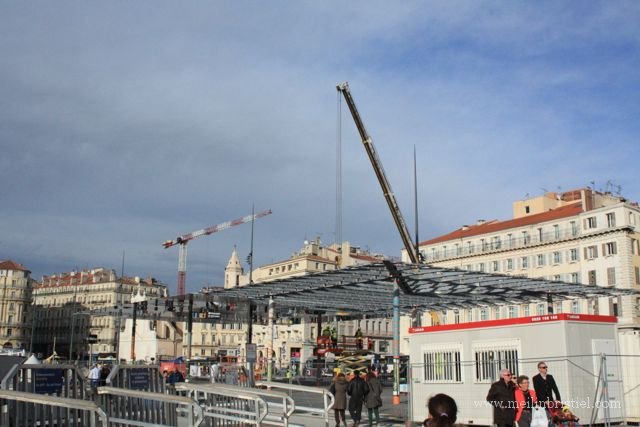 .. and after: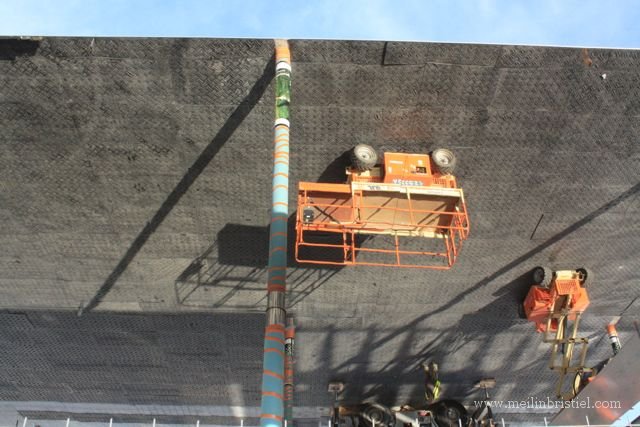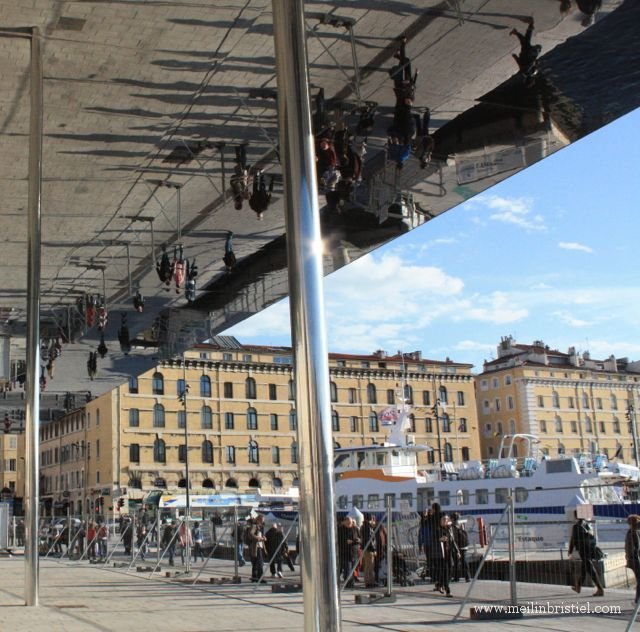 The finalised pavilion, credits Foster and partners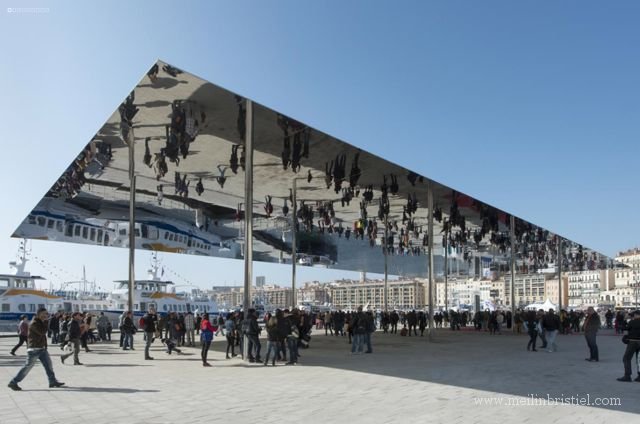 Here, the little « lamps » on the sand are set in preparation for the show « Le vieux port entre flammes et flots » http://www.mp2013.fr/evenements/2013/05/le-vieux-port-entre-flammes-et-flots/?lang=en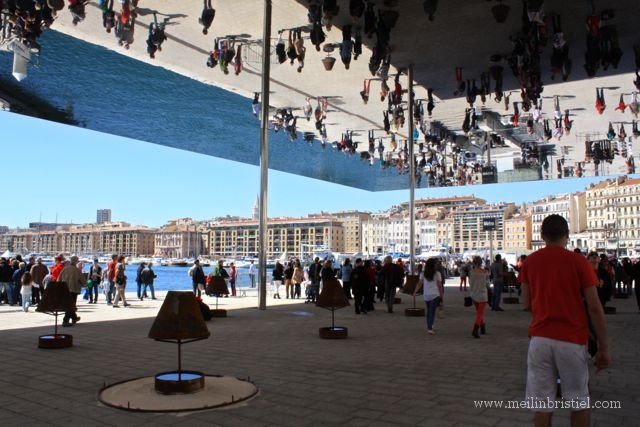 It seems that Plastic animals are to indefinitely grace any cultural ambition in any large town from now on, so here is a peak at Marseille's Old harbour zoo, all animal decorated by local artists: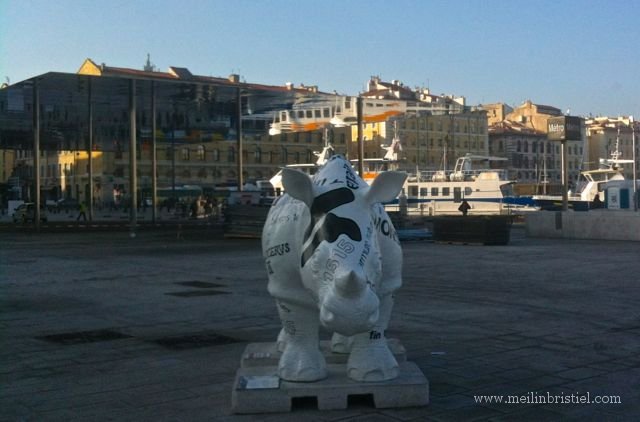 An to compensate the boat owners from the intolerable loss of a large part of « their » sidewalk, the almost finished boat houses so they can keep-on going with the traditional bbq.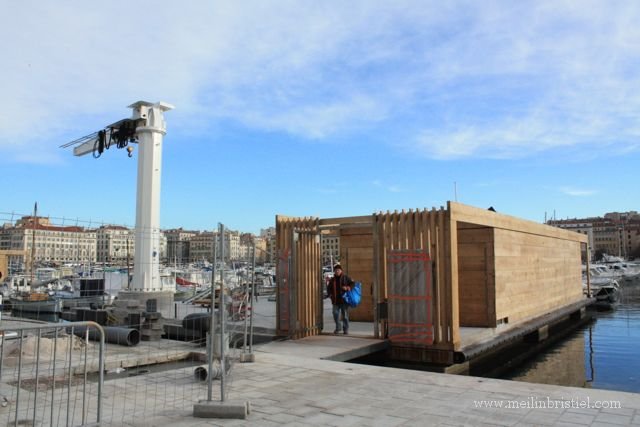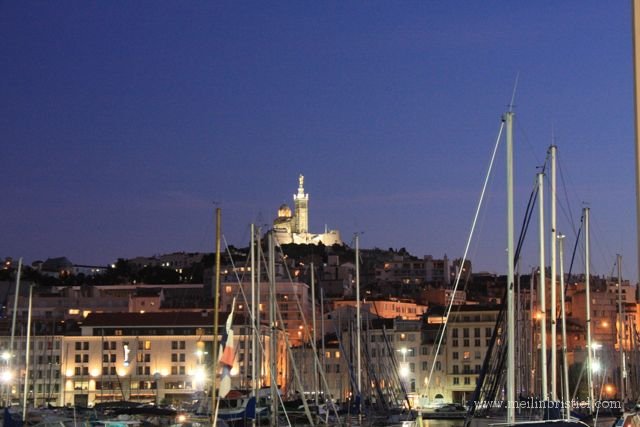 The bull and the Lion in front of the town hall