Este edificio creado por Le Corbusier durante el periodo de reconstrucción es un hito arquitectural,  pero aquí la gente le dio el apodo de edificio del « fada » (loco) ..!
Ahora es muy cotizado por los aficionados del genio suizo y las « unités d'habitation » salen raramente a la venta.
El piso de la « calle de negocios », donde se ubican el hotel Le Corbusier, un almacen, el Restaurante « Le ventre de l'architecte », una libreria dedicada a la arquitectura, varias practicas de arquitectos y galerias de arte, ha seguido siendo tambien un espacio publico y social con piezas de reunion para los habitantes de la Cité radieuse, y felizmente se puede visitar. Uno puede apreciar la ciudad y la costa desde el punto de vista de sus vidrios tenidos con alegres colores y detallar el « modulor », base de la concepción funccionalista de los pisos en duplex atraversantes y del edificio en general.
El ultimo piso ha sido restaurado recientemente: su hormigón pulido blanco crea una luminosidad y contraste fulgurante con el azul del cielo y las piedras de las calanques. Es un lugar totalmente fuera del tiempo y un verdadero lujo con una pista de atletismo, una piscina y un auditorium al aire libre…todo con una preciosa vista al mar y las calanques.
Es muy notable la manera de dejar mucha respiración en la concepción de este edificio, contrariamente a los edificios moderno donde la idea es de impresionar y de usar cada cm2 de espacio para agregar valor, aqui la idea es de ser funcional y de juntar la gente, de crear una vida social entre los habitantes, teniendo espacios abiertos para todos, tal como esa impresionante terraza abierta a todos, en vez de crear alguna millonaria penthouse como hubiera sin duda sido el caso hoy en día.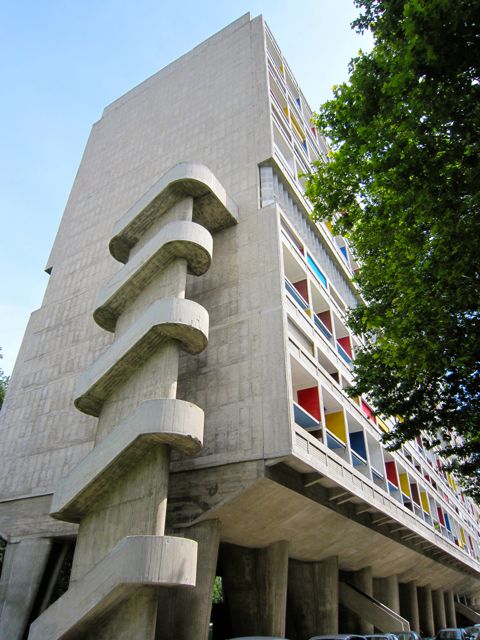 Pas besoin de présenter la Citée radieuse, sinon pour dire qu'il faut aller la voir…Le modulor dans la rue centrale, les boutiques en duplex ainsi que le toit terrasse n'ont pas pris une ride, l'unité d'habitation reste bien plus moderne que la plupart des immeubles « de standing » qui infestent le 8eme…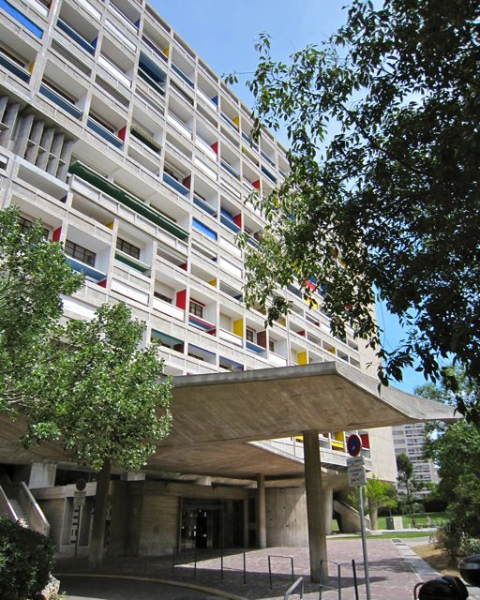 La Cité radieuse, build by Le Corbusier during reconstruction has become a legend, one can only approve when visiting it…definitely one good reason to come to Marseille!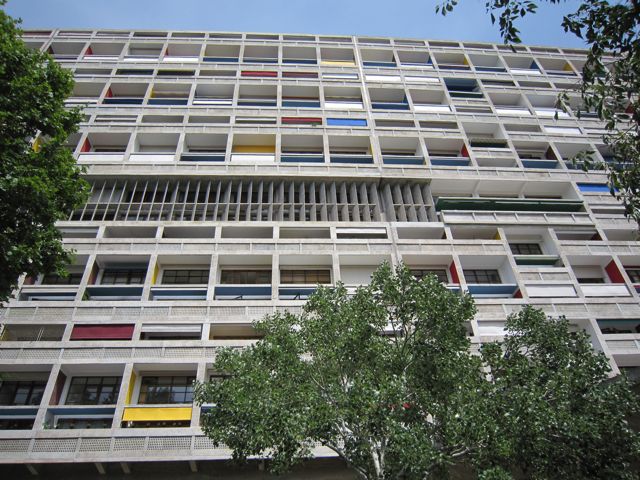 Rue Centrale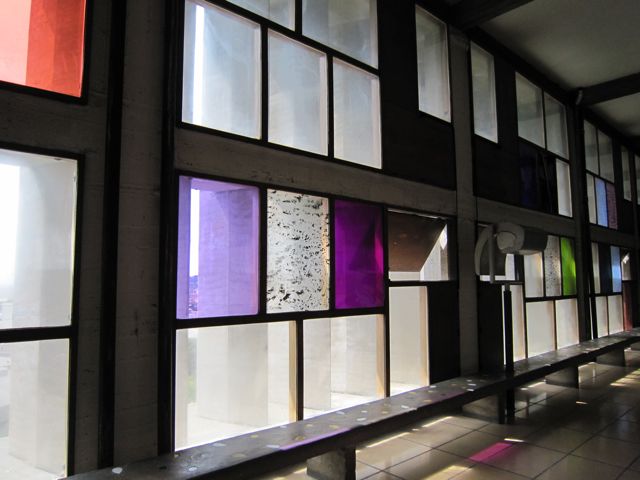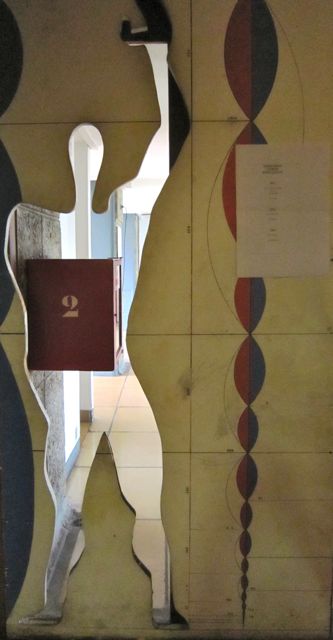 Toit terrasse