On a sunny (of course!) Sunday morning, here we are on the shuttle that leads us to the much anticipated Digue du Large, a jetty off the harbour that goes out into the sea…. so love to navigate, and so loved the trip!!
The free shuttle leaves from the quay between the Villa Mediterrannee and the Fort St Jean, allowing for spectacular views over those buildings and the MUCEM. To see the practical info about the free shuttle click here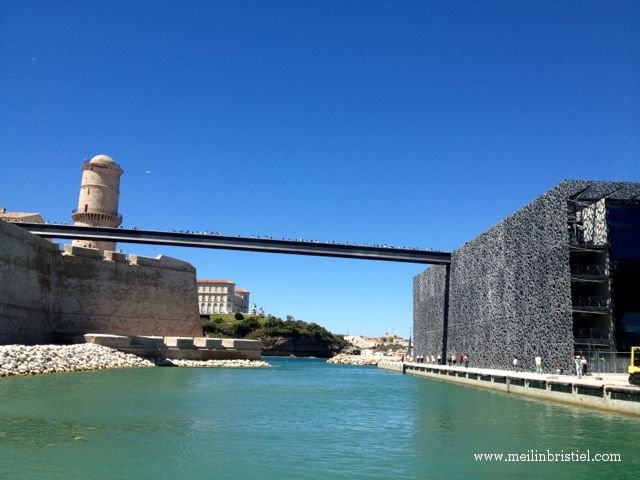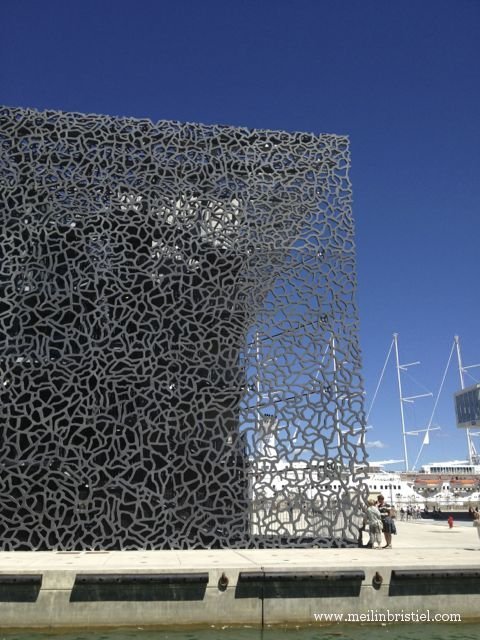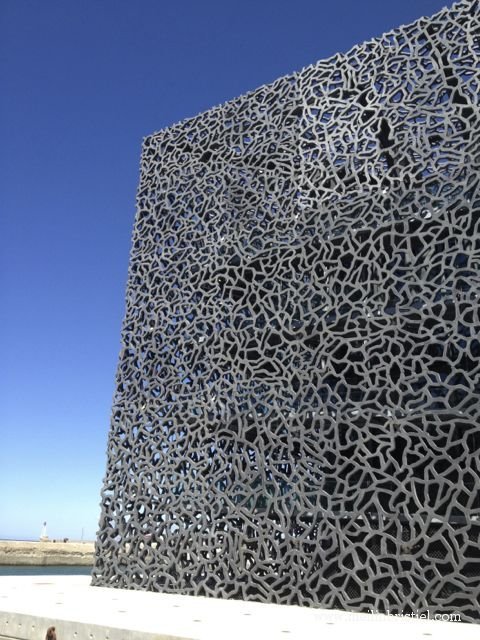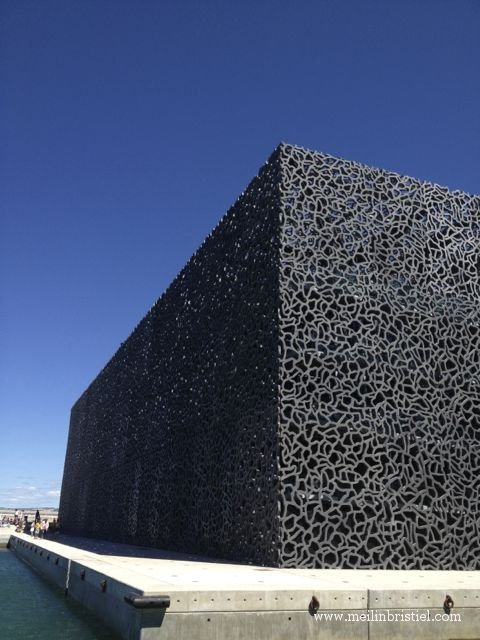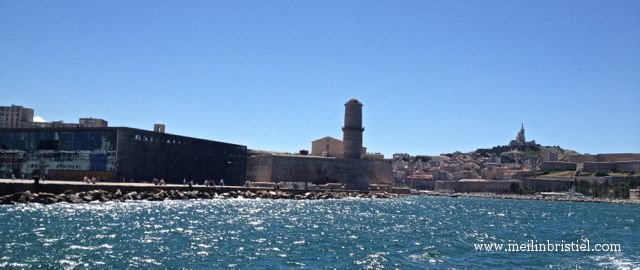 Getting there!! It's a very short trip, barely long enough to take pictures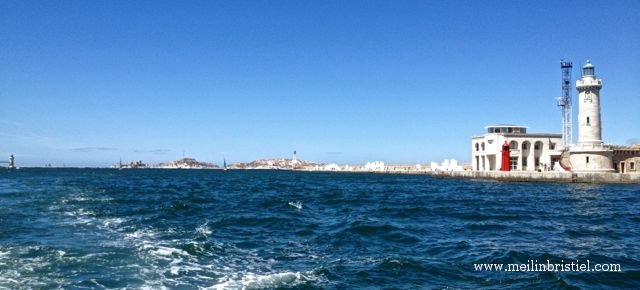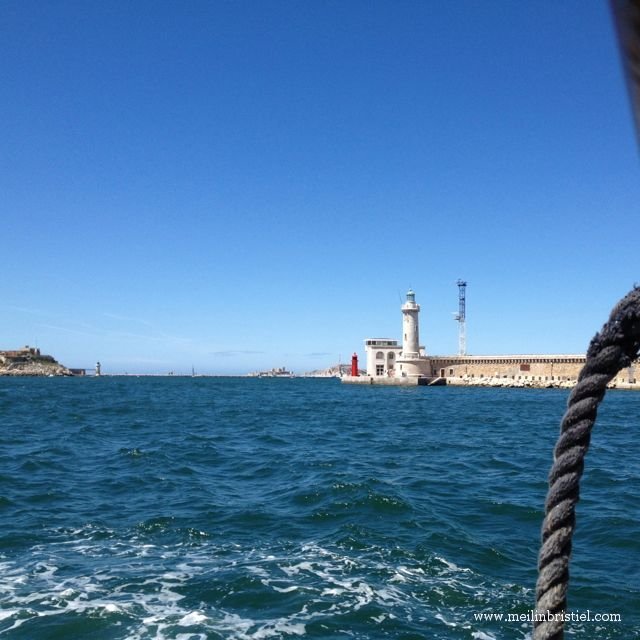 The Club Med boat is moored by the Mucem, just across the harbour from the digue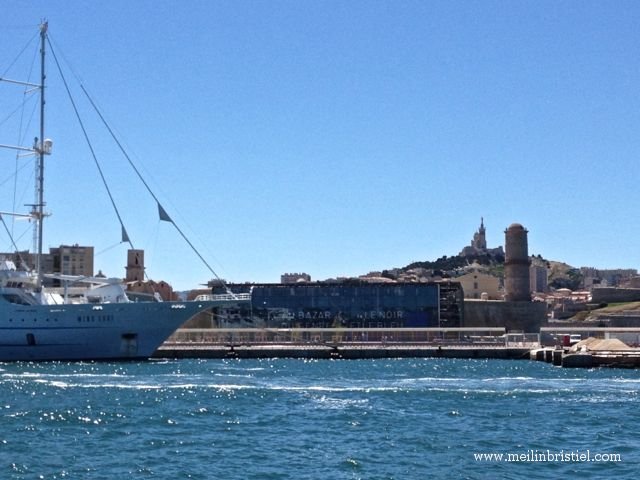 Kader Attias's installation: Les Terraces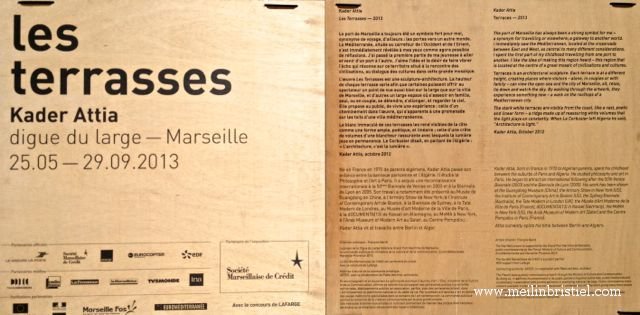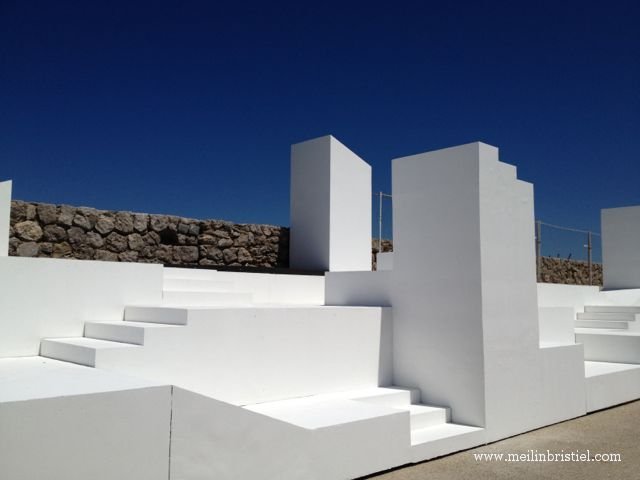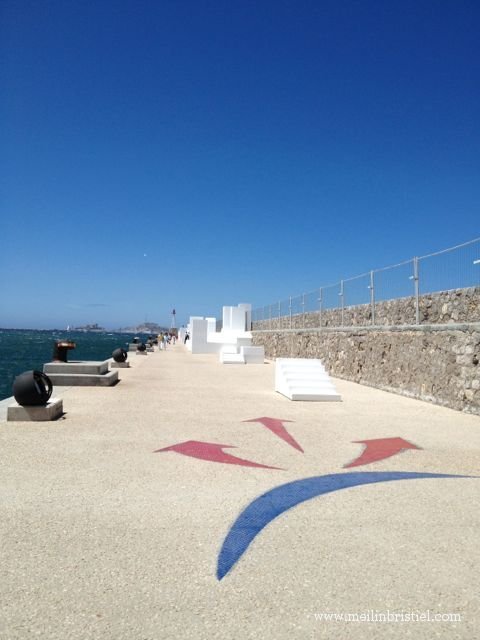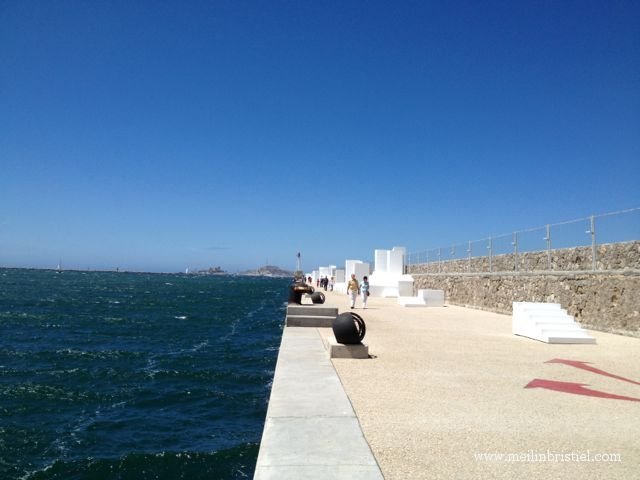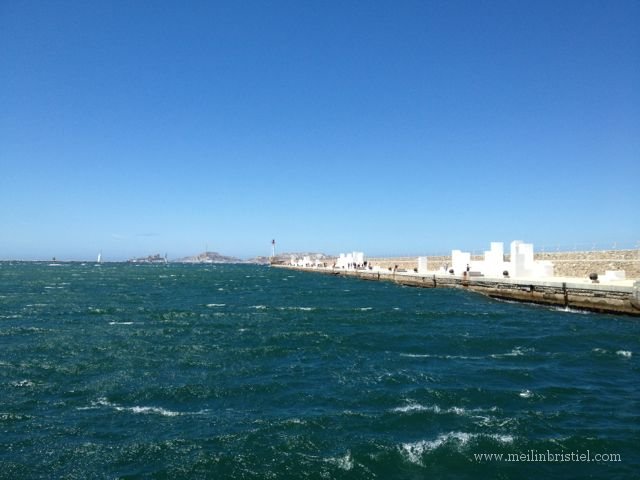 In the back ground, Zaha Hadid's tour and the J1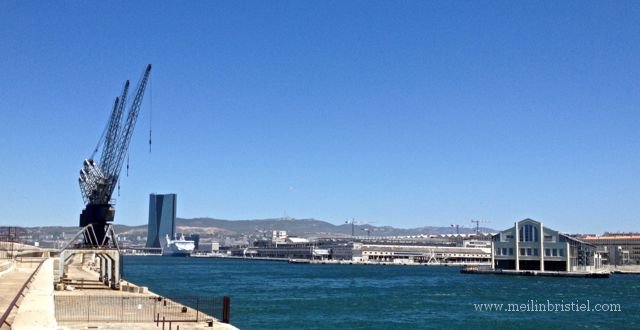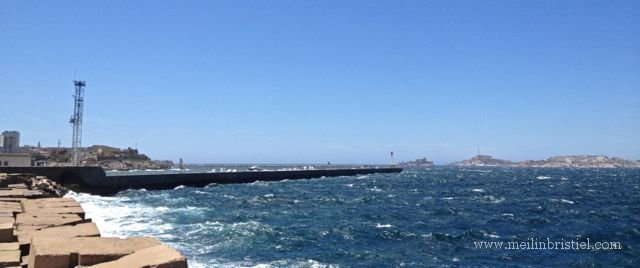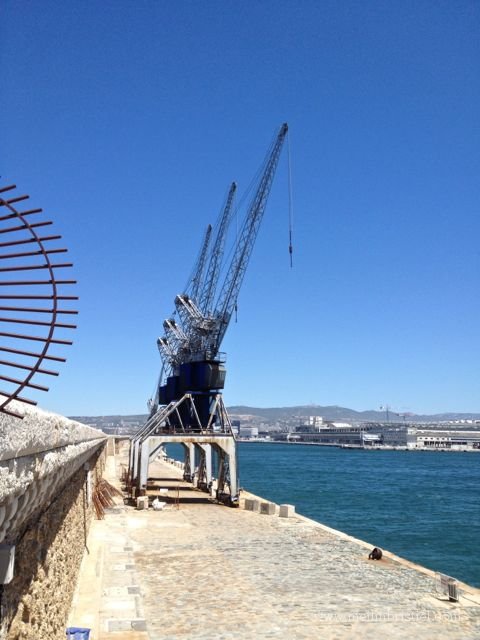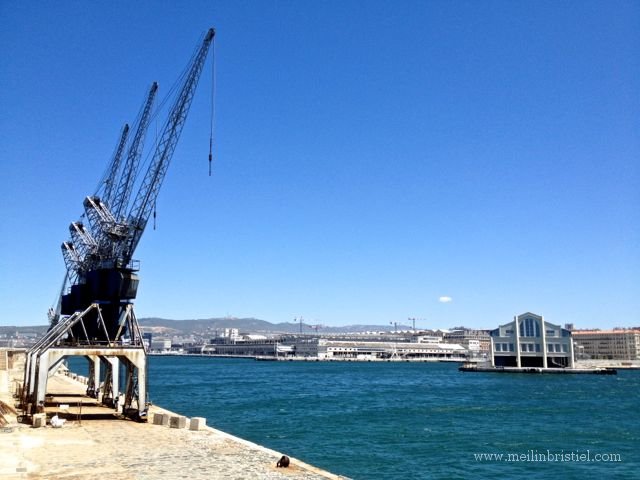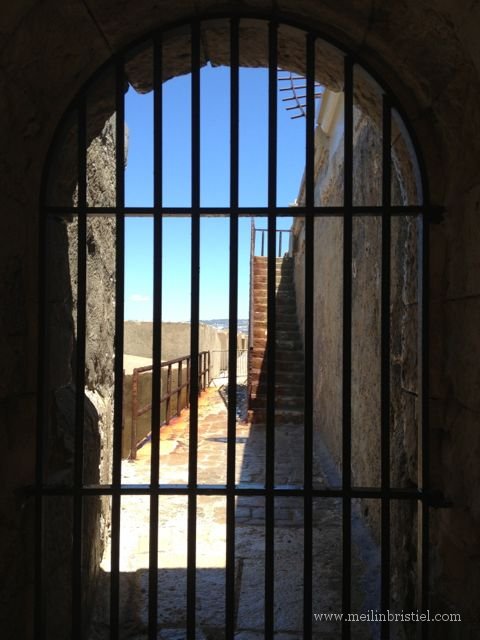 And bonus: the departure of a ferry, just in front of us, and the subsequent ballet of the leading boat, just for us, which received a great big round of applause…. !!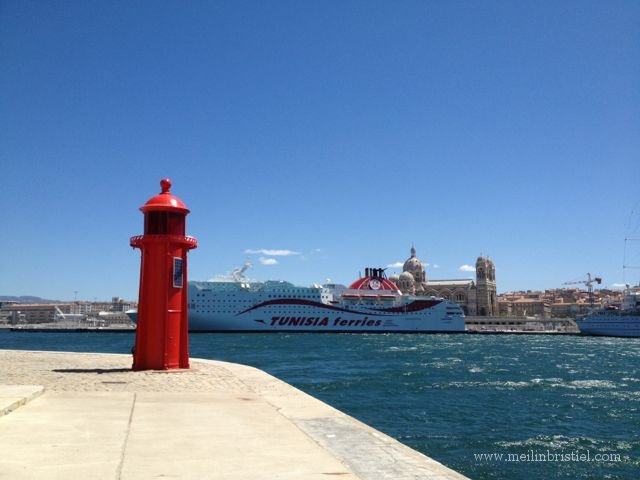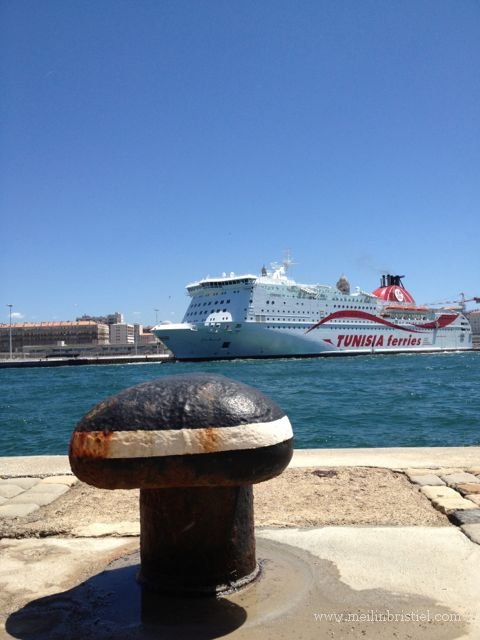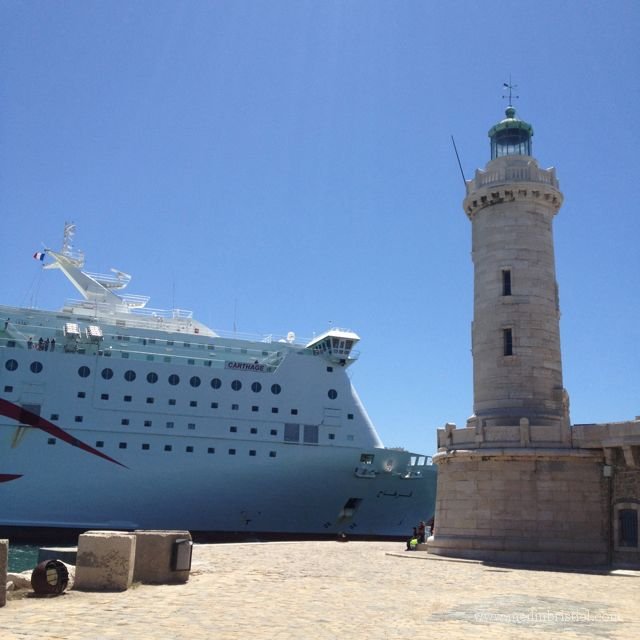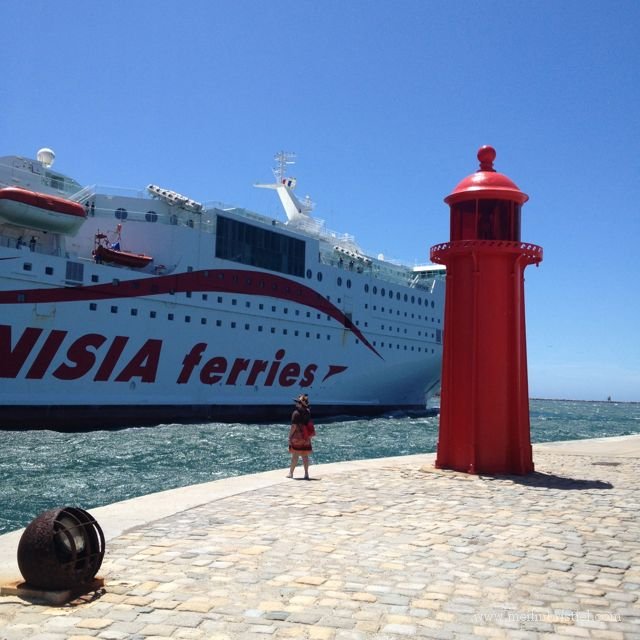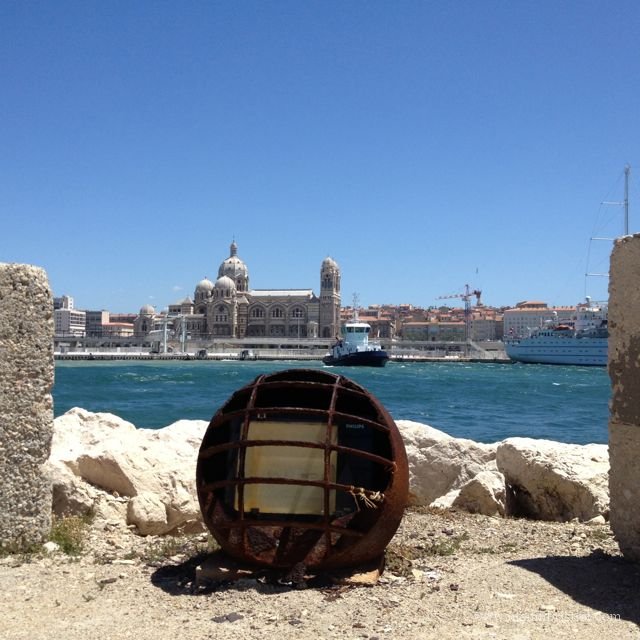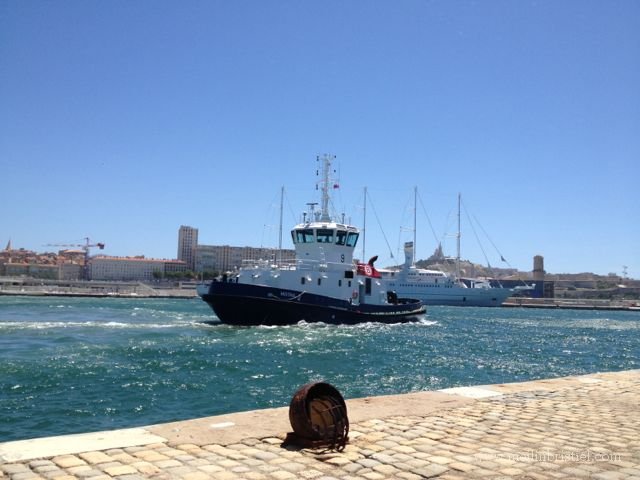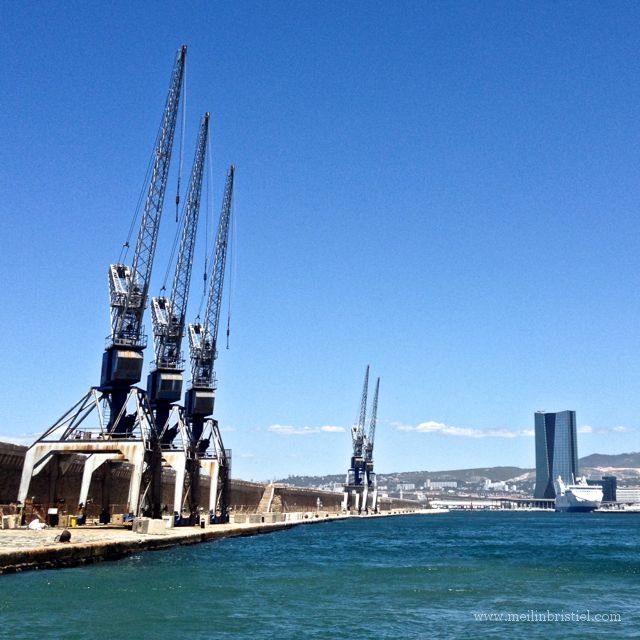 Snif…leaving… bumpy ride as the wind has started seriously blowing, we were lucky enough to have gotten on the last shuttle out…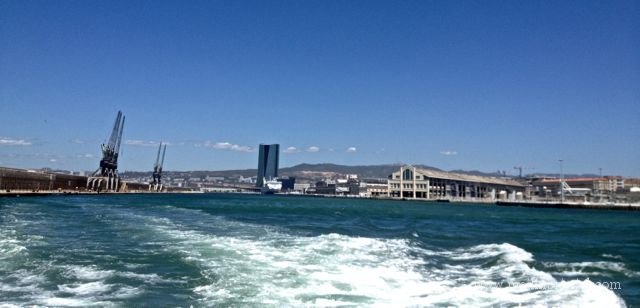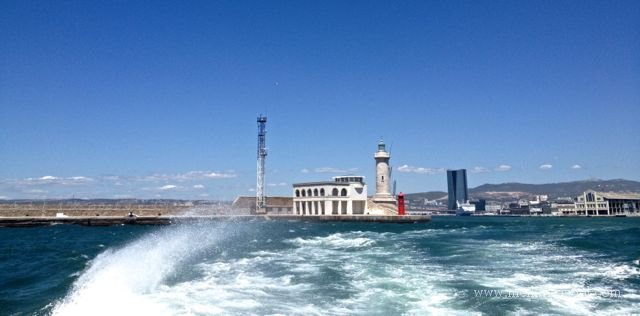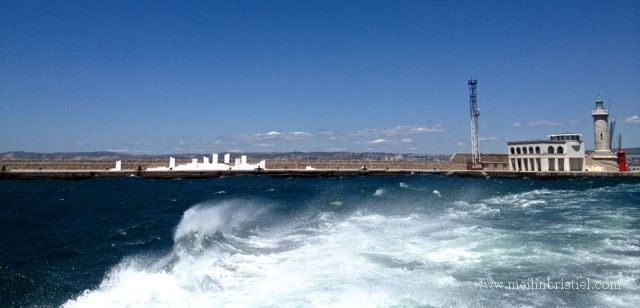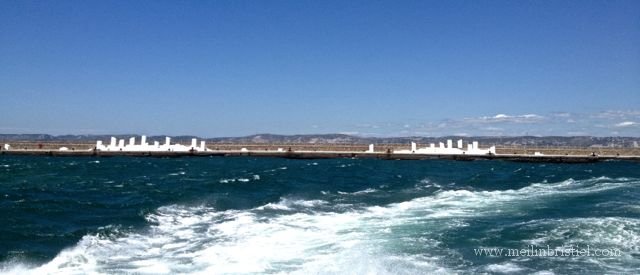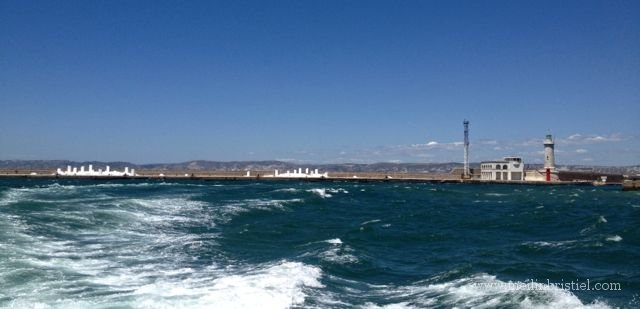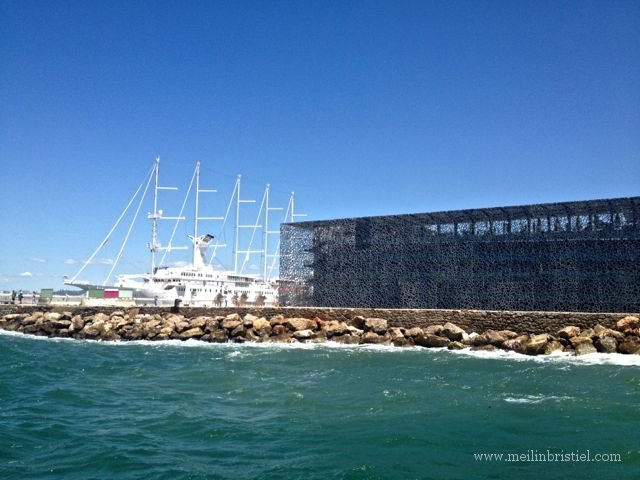 Back at Mucem-beach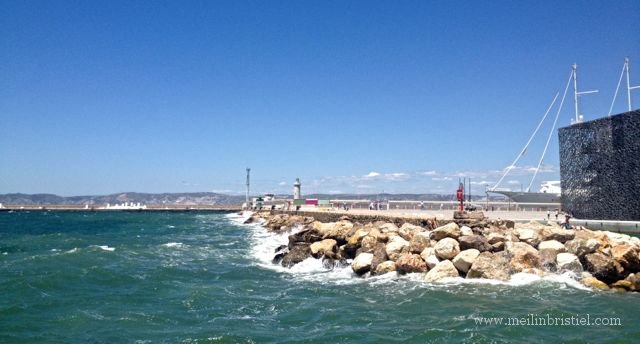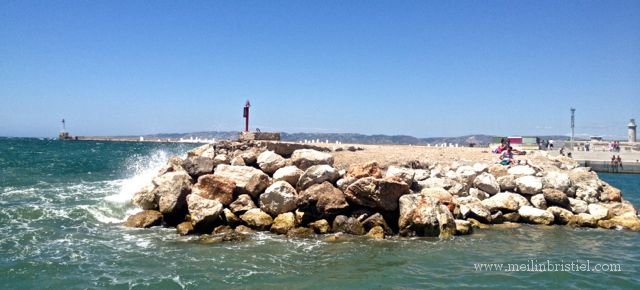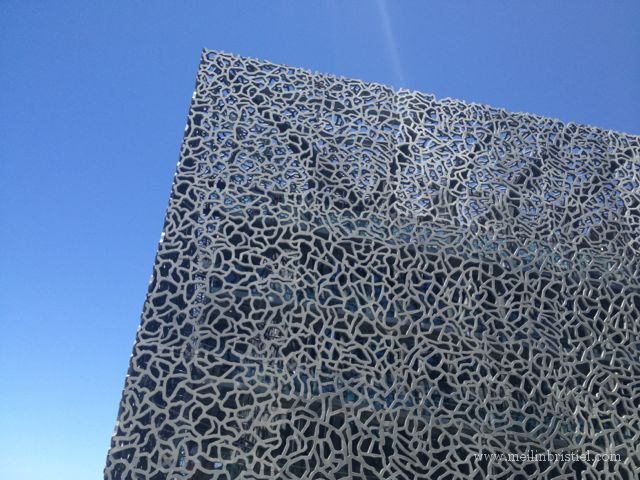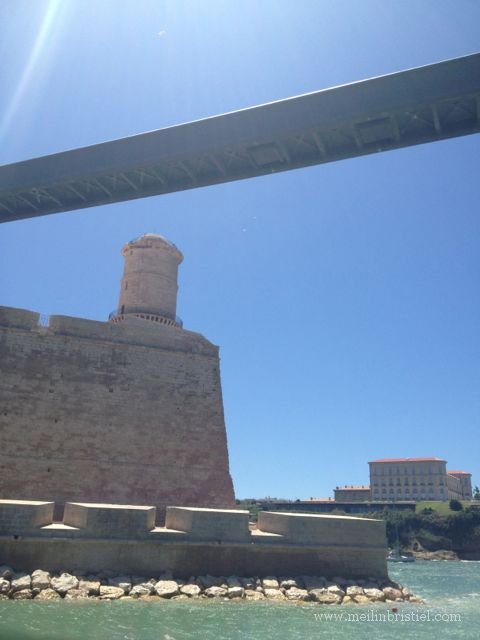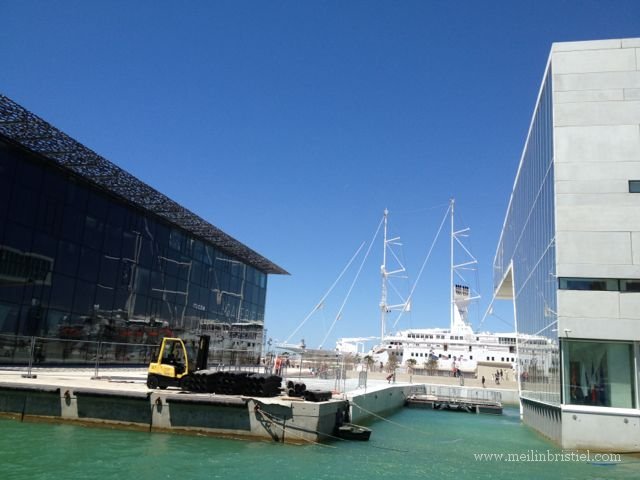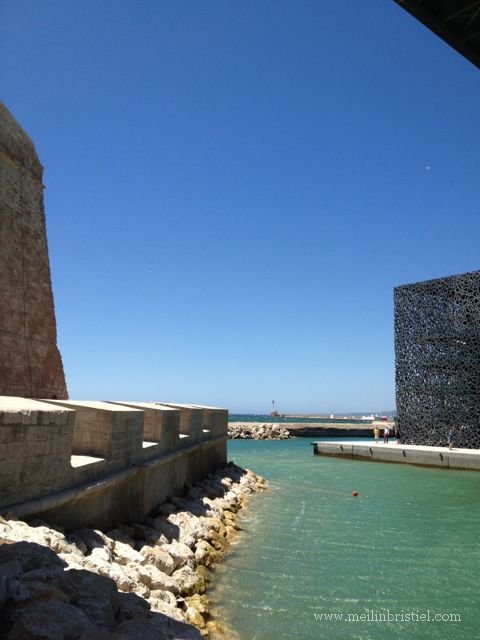 No excuse to miss this, it's free!