The Fort St Jean is the XVIIth century fortress guarding the entrance of Marseille's harbour. Unlike it's neighbour, the fort St Nicolas on the south bank of the harbour, it has been closed to the public for several years, so it's reopening is a blessing. Even well before the MUCEM's inauguration, the promenade at the foot of this monument has been adopted by Marseille's families as a dominical walk for it's opened views over the sea, passing boats, « digue du large », Fort St Nicolas and Marseille's hill with the « Bonne mère »'s protective silhouette.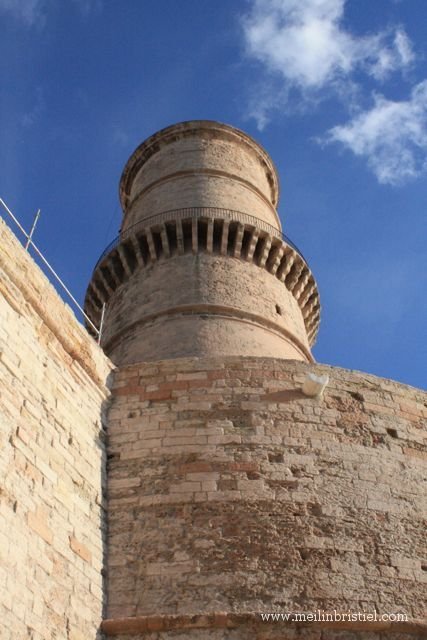 Views from the sea-level walk around the foot of the fort.
Over the « Digue du Large »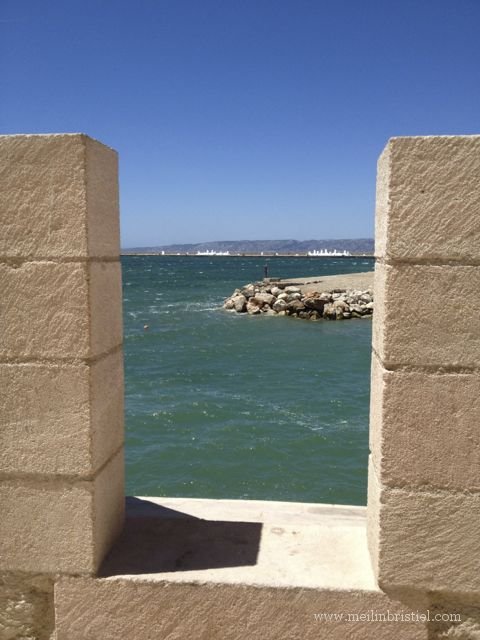 Over the south bank of the Vieux Port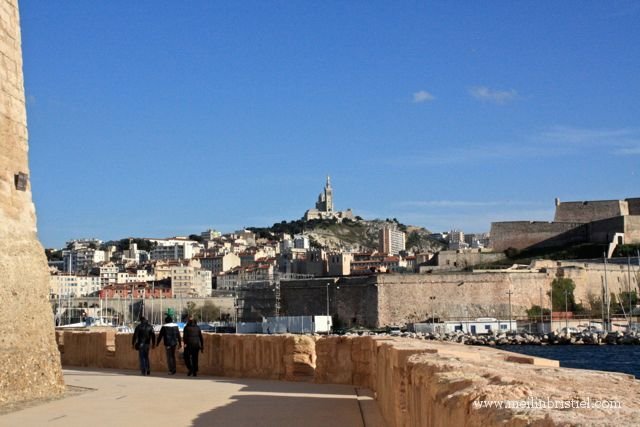 Over the vieux port's entrance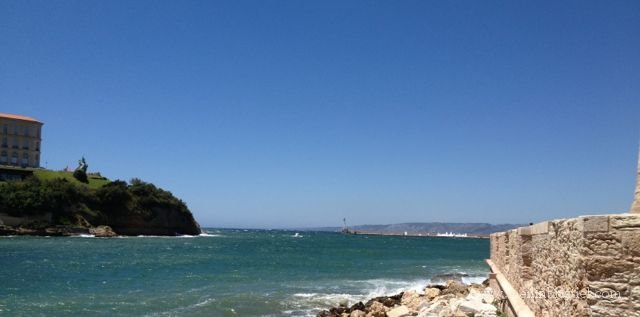 Being part of the MUCEM's complex, only the exhibition rooms are at a charge. The free public space include the Mediterranean garden at the top of the fort, the « chemin de garde » with unseen views over town, harbour and MUCEM,  some of the guard's rooms including one with the projection of a video retracing the history of the fort and « vieux port ». The effort to open this part of town to all public is clear and deserves much applause.
Views from the « chemin de garde » 
Over the foot bridge from the Panier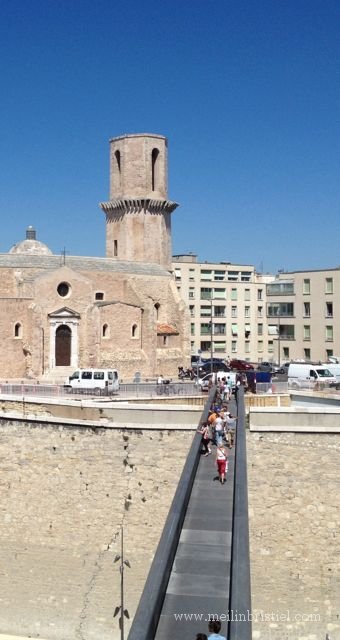 Over La Major Cathedral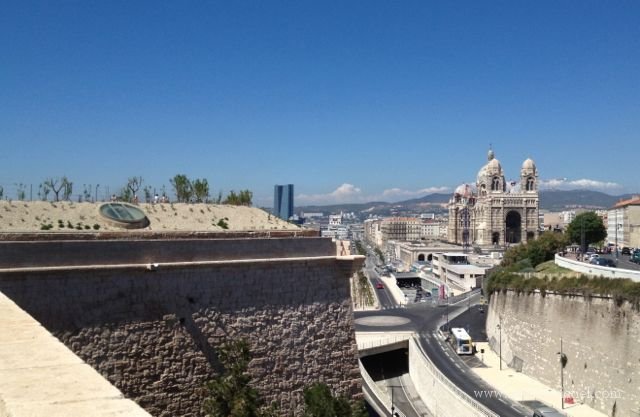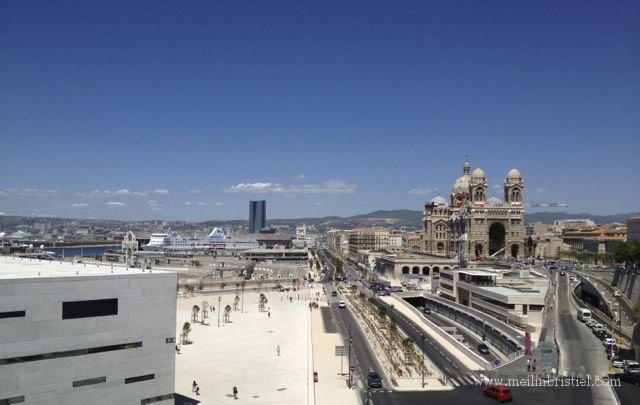 Over the Vieux Port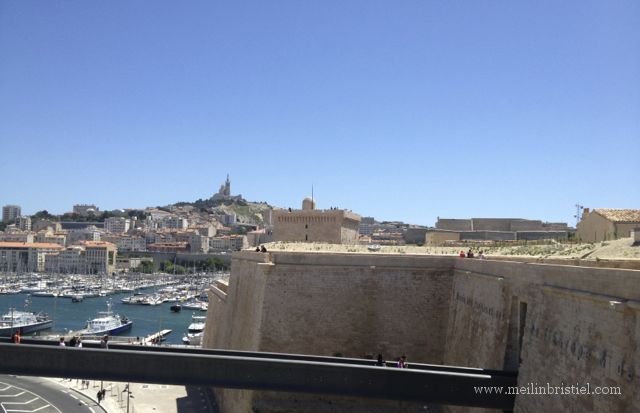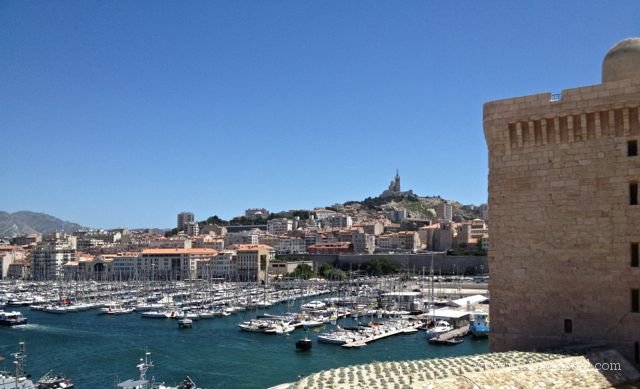 Over the MUCEM and Villa Mediterranee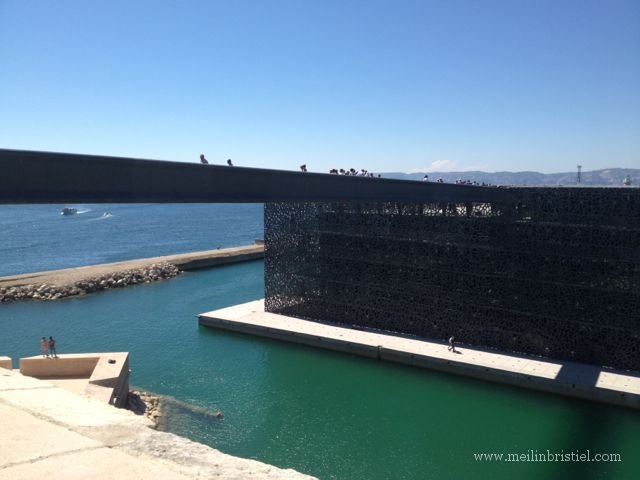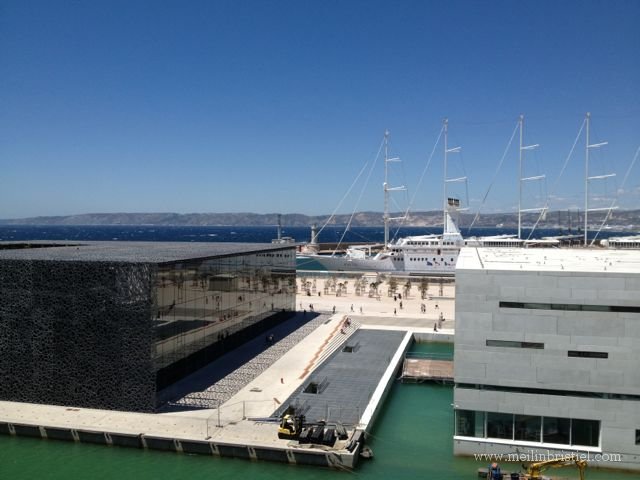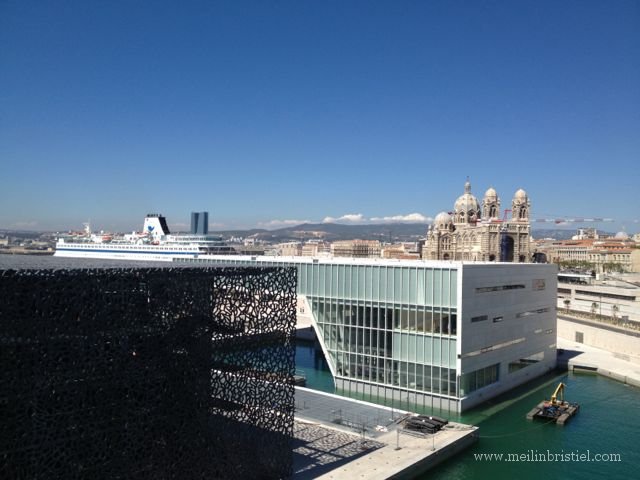 Over the « digue du large », with « Les Terrasses » of the artist Kader Attia standing out in white. Shuttles from the Mucem take the public there on w/e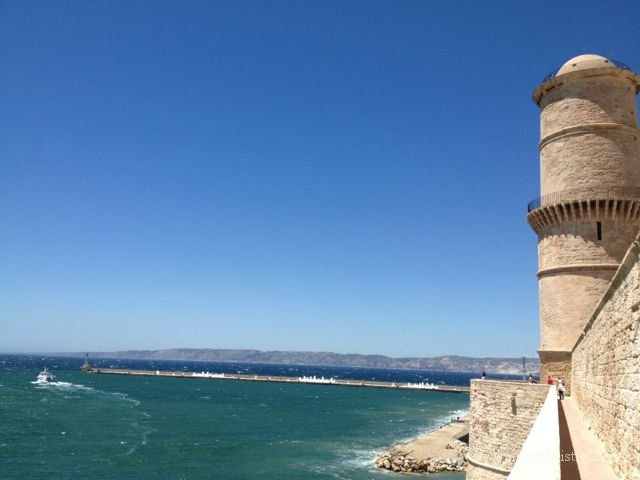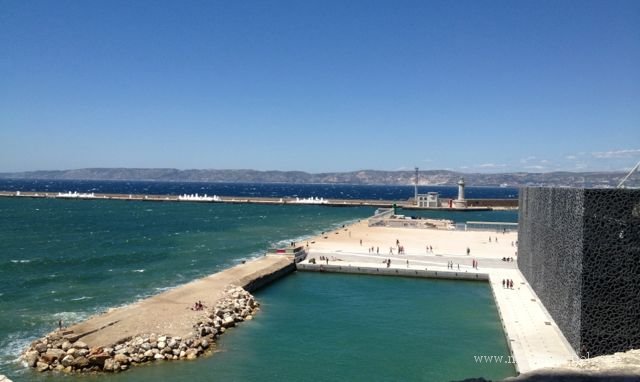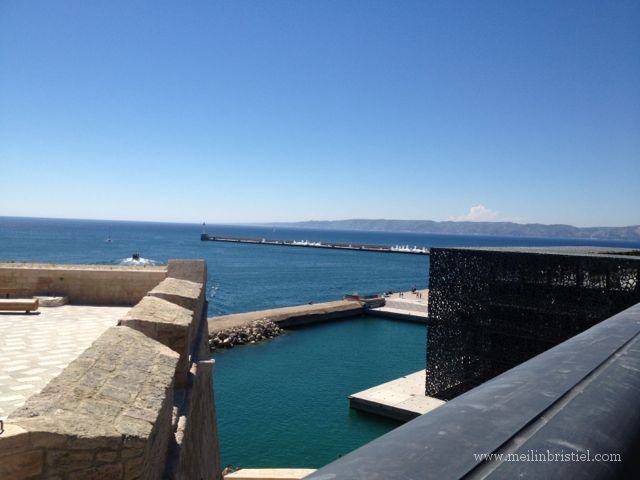 Inside the Fort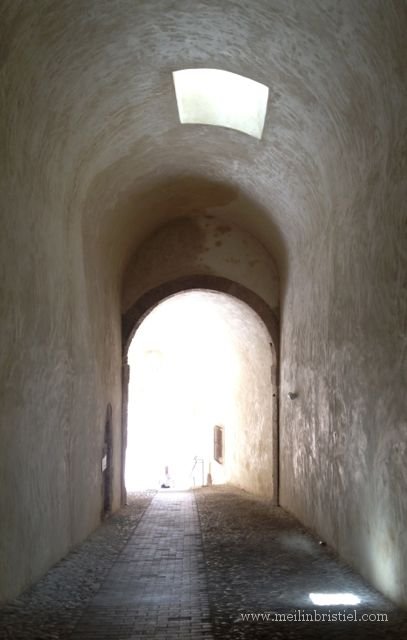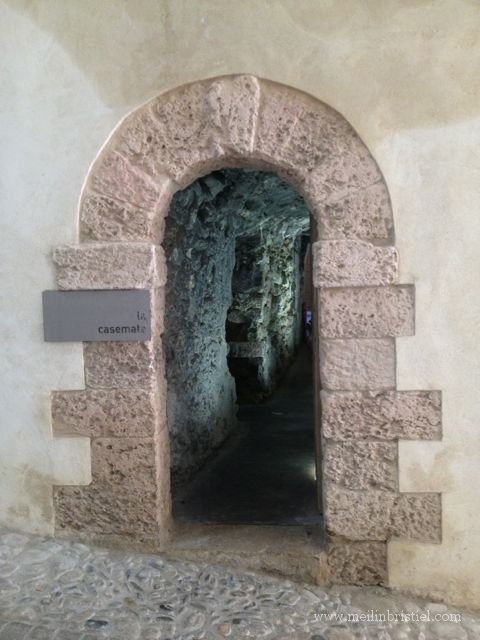 The lower courtyard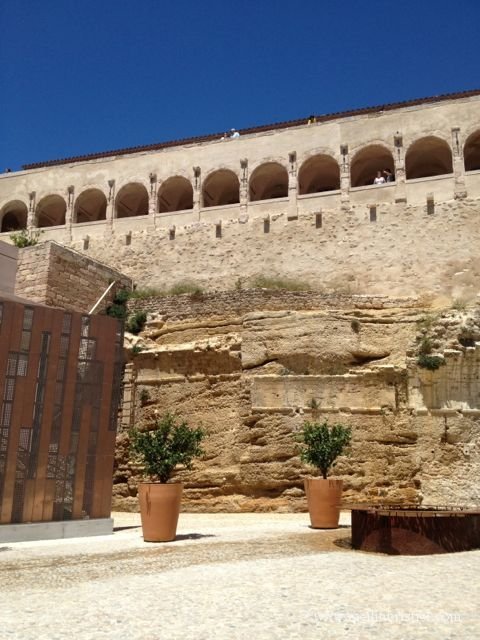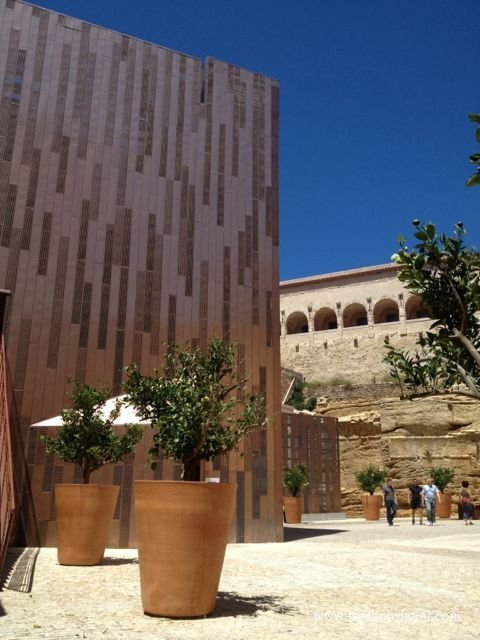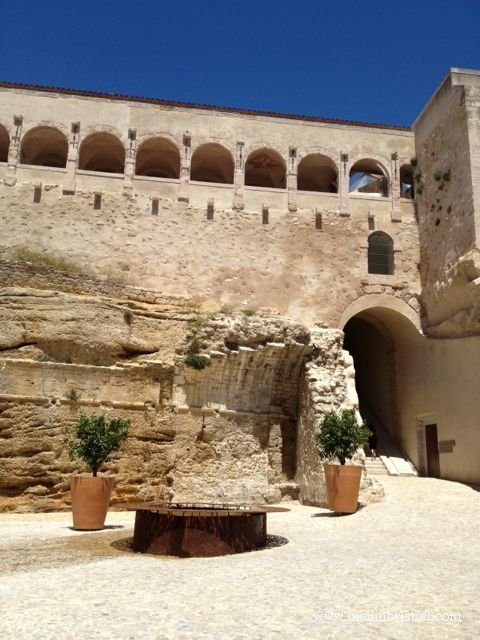 The projection room with Marseille's history in the arches…with English and Spanish subtitles (!!!!!)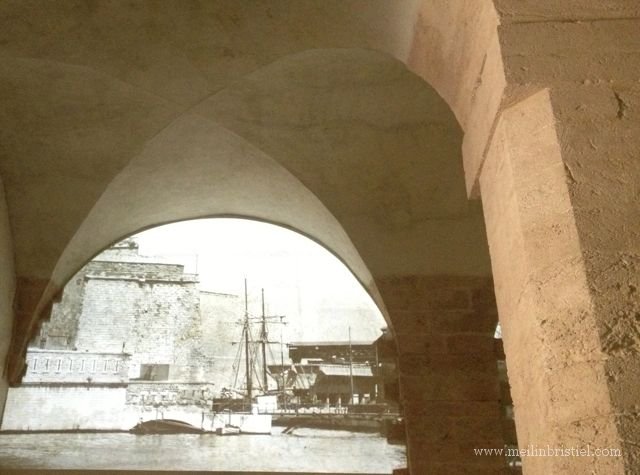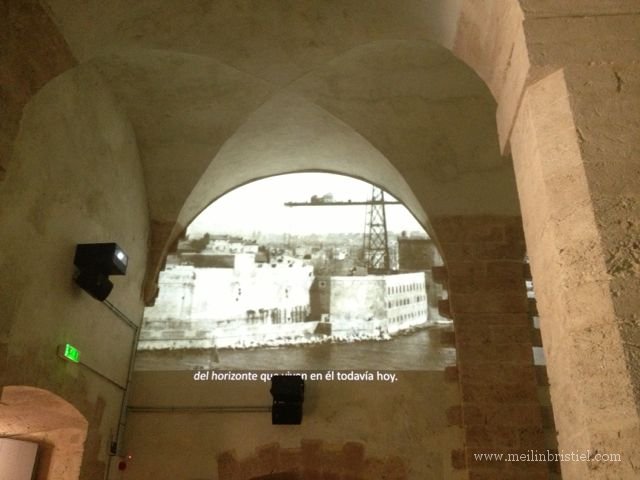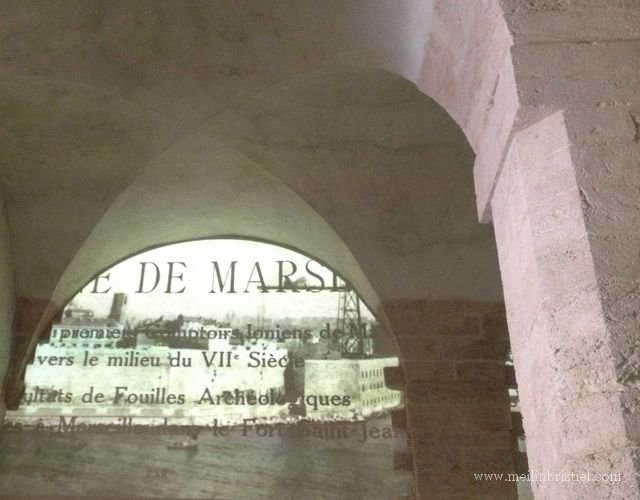 At the top o the Fort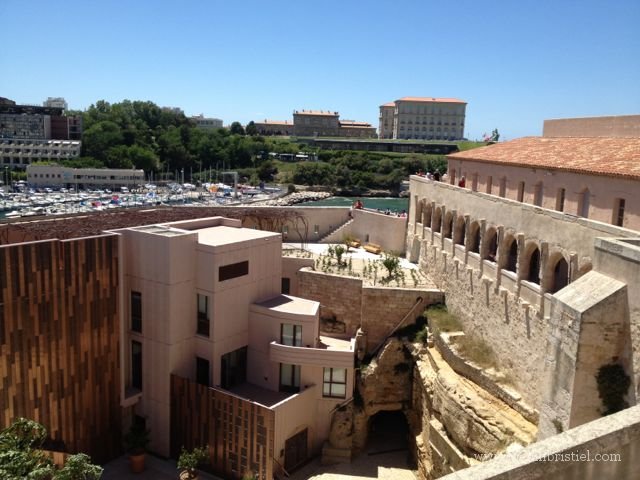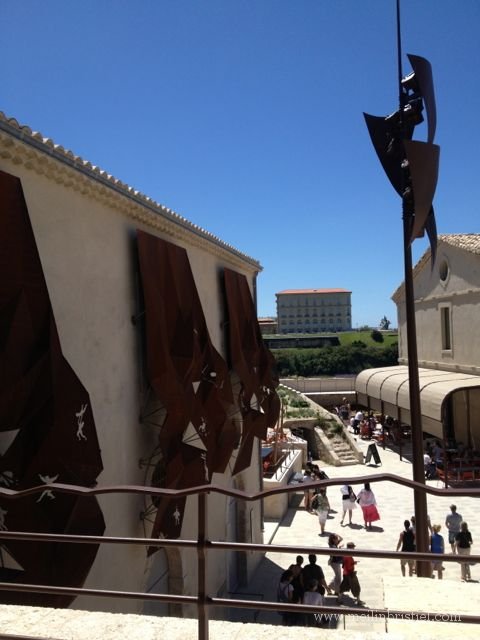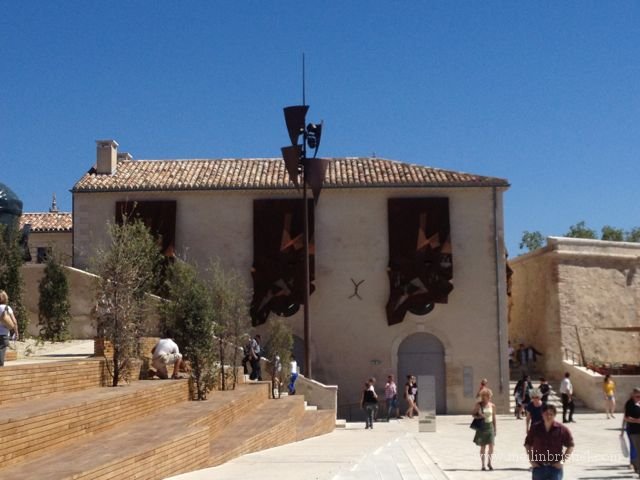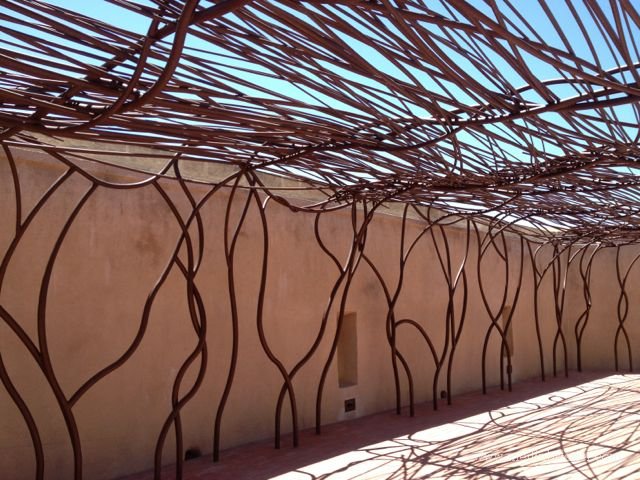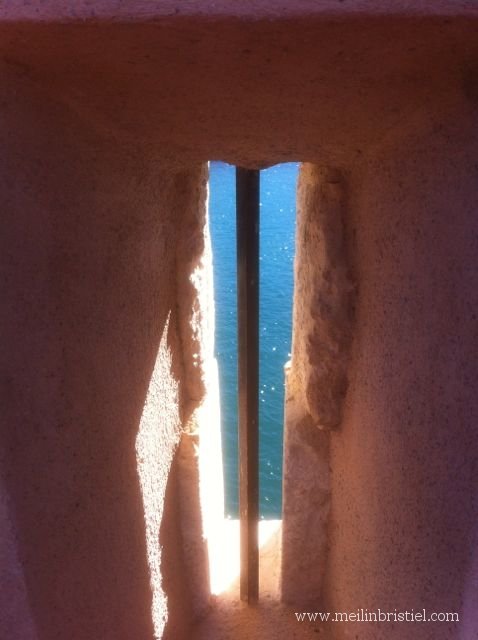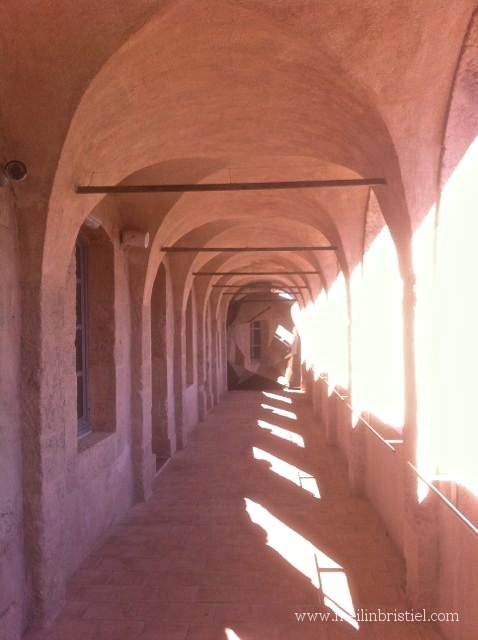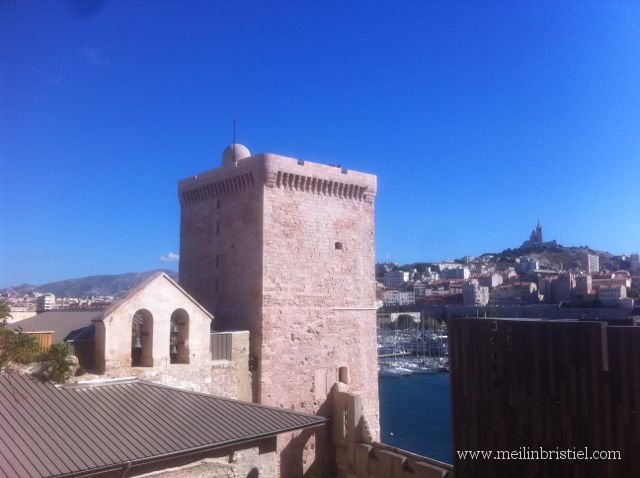 Unusual views of the harbour from the « Tour du roi Rene »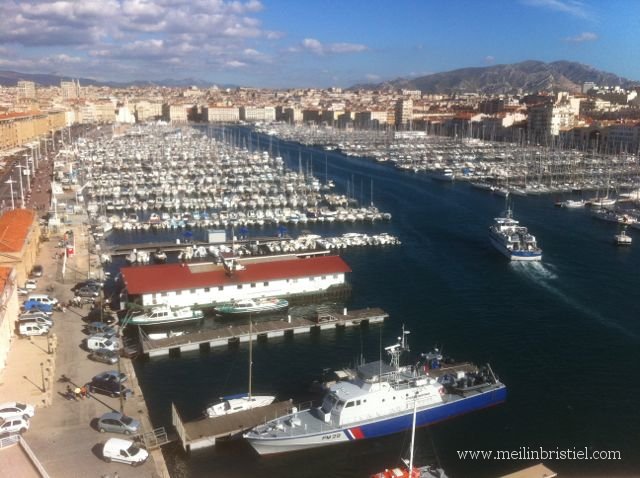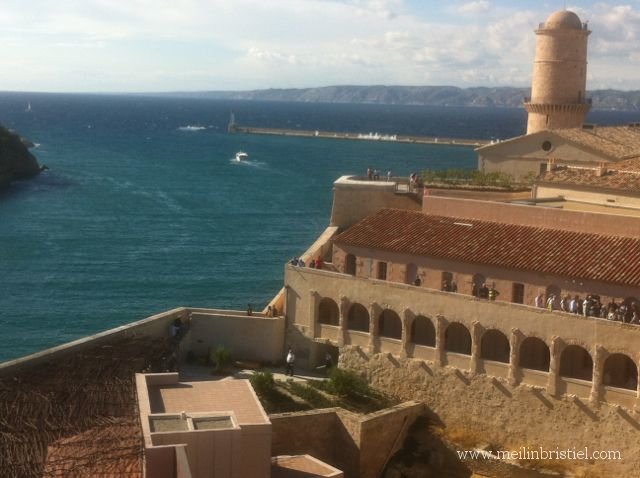 The Mediterranean garden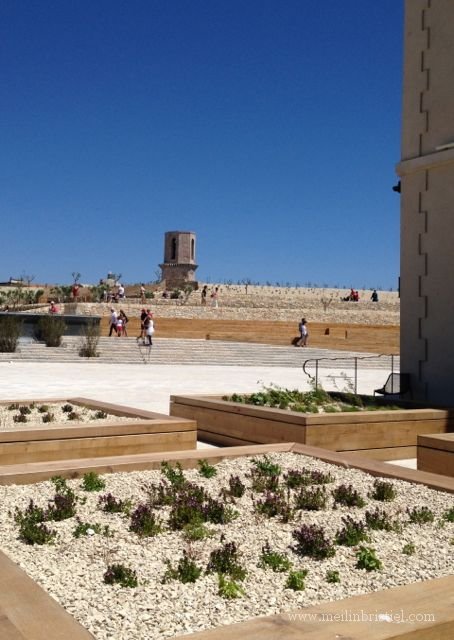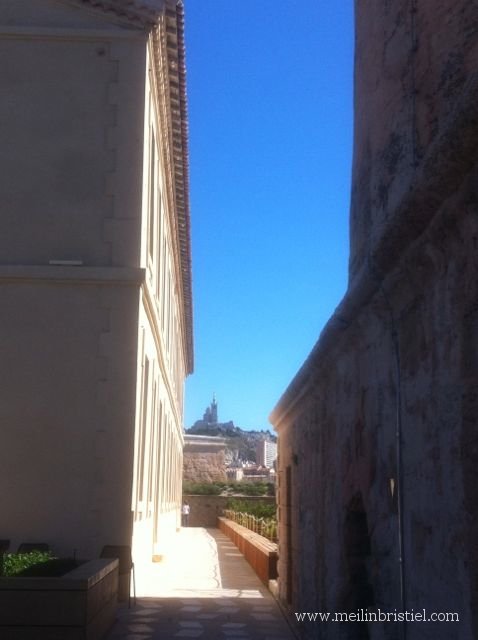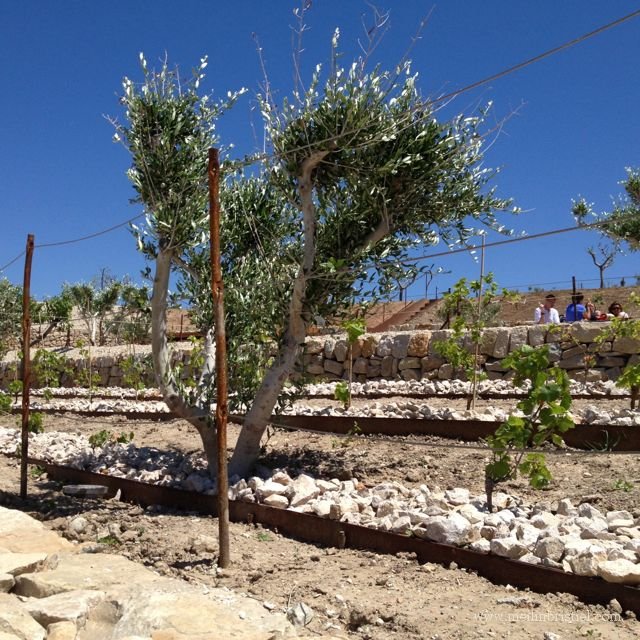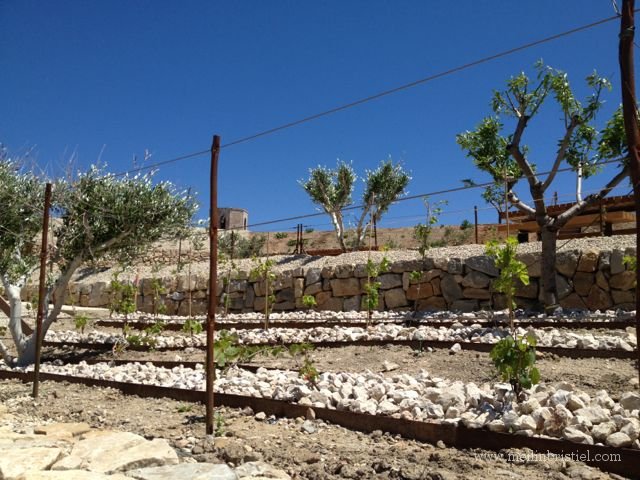 And last but not least, Gerald's Passeda's Cafe and restaurant, « Le Môle » is installed at the top of the fort, for a lunch with a fantastic view whatever meets the eye. Just beware of the wait, as it seems that « Le Môle » is victim of it's enormous success and search for perfection. The gastronomic alternative is La Table, at the top of the MUCEM, proud to say that we were the very first guests on monday 10…. (see the related post here), at La Table food and service were impeccable, exactly what you expect from the « Petit Nice »s team.