Sorry, only a few pictures, was late, had to rush as I stopped by the just opened MUCEM on my way to Aix, promise will be more thorough next year……
A pick of my favourite stands in this 2013 edition of Salon Cote Sud, with much to my liking, Marseille well represented here.
Rock the Kasbah by Philippe Xerri at the Press stand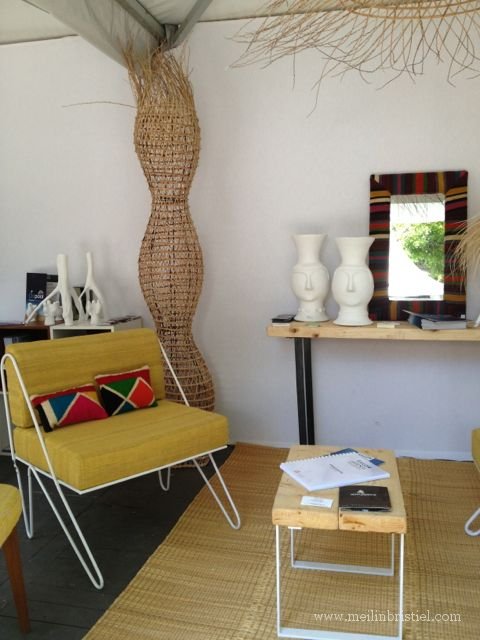 Les Toiles du Large, based in La Ciotat they recycle used sail into bags, storing boxes, seats etc.. and have made to measure service.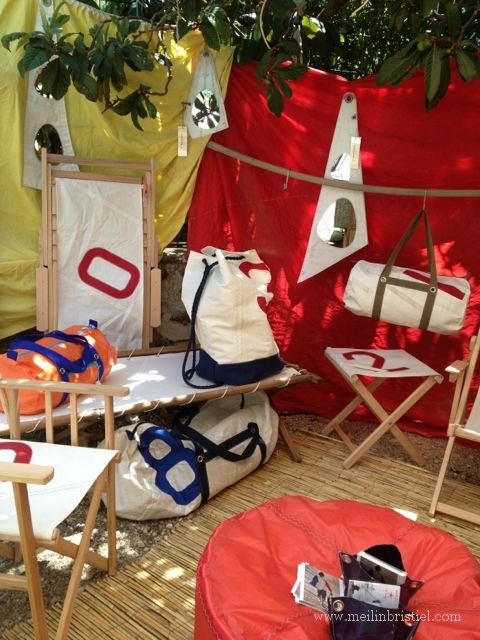 13 a l'aise, a new laid back label from a local stylist from Marseille… that stripped reg bag has already been widely adopted in our family as the perfect beach gear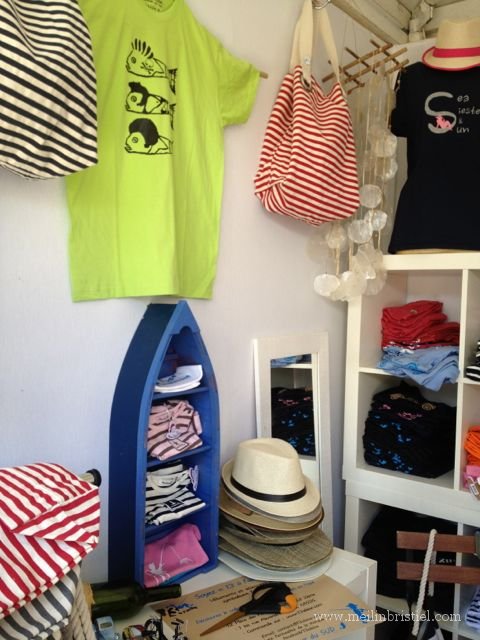 A lady as charming as her brand: Vent de boheme designs and sells hand made fans, essential item for  a Provencal summer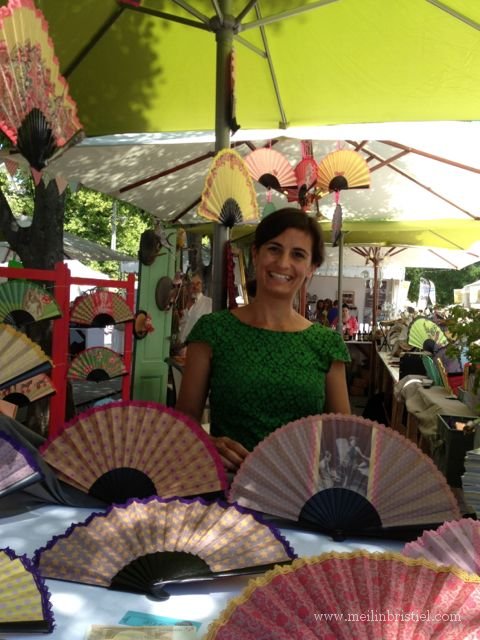 M aime comme Marseille a group of designers from Marseille, with various level of recognition, from Ora Ito to self edited young talents,
In the Background, my favourite, a stool from Alexandre Reignier .
Also Totem from Ruthy design, Ruthy Assouline,
And in the fore ground: Ora Ito's table for Roche Bobois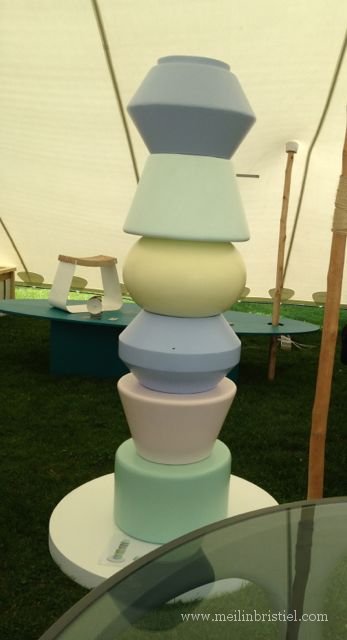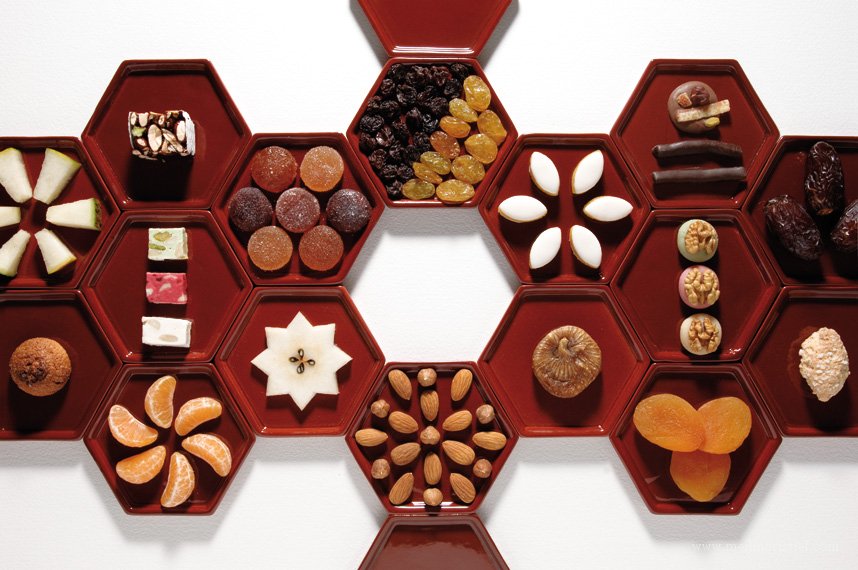 Nice selection at CINK, a deco shop from Aix, with Orla Kiely's immediately recognisable patterns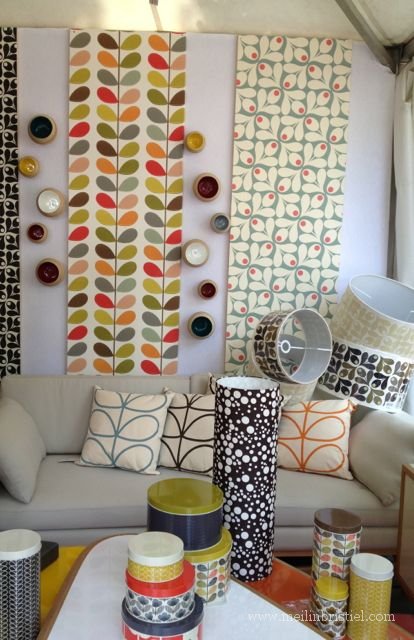 and cool lamp shades..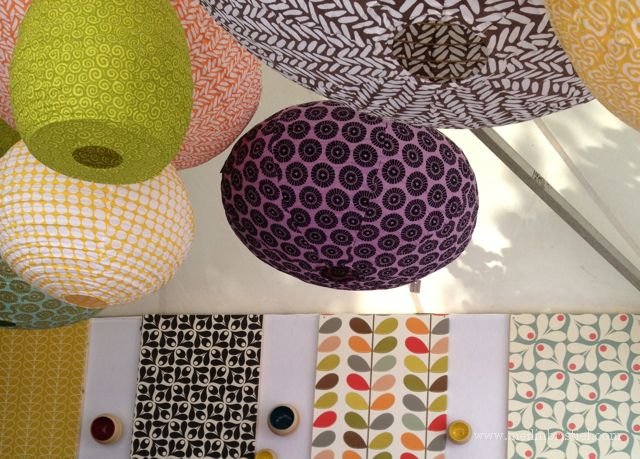 No need to present Bleu Nature, ever present in deco magazines with it's beautiful weathered wood design furniture, but not so much in real local shops.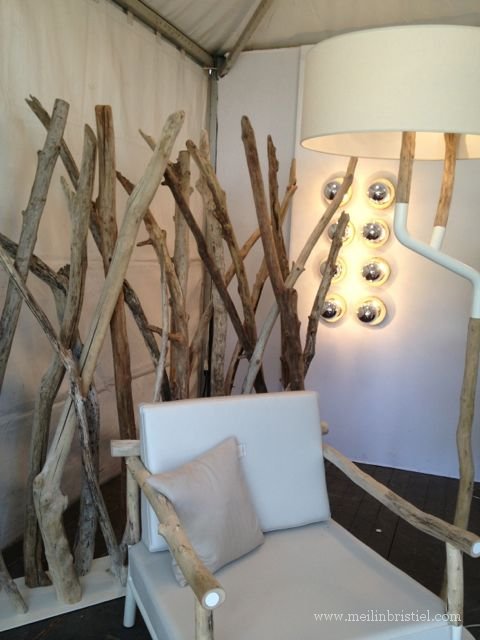 The Igloo, presented at the new Contract space was very inviting and cocooning, tempting….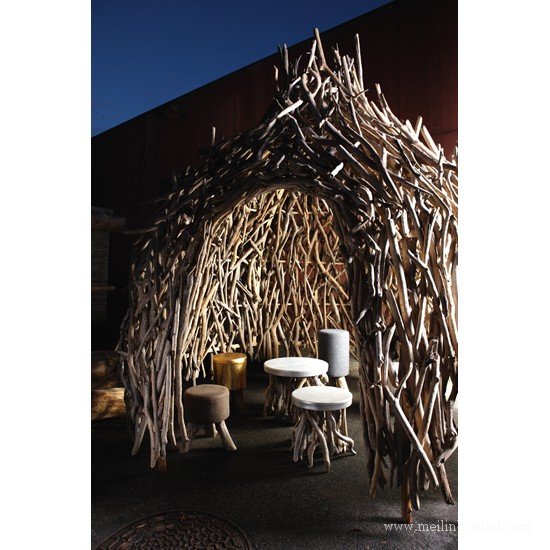 Incredible but true… discovered here in Aix the British brand AKIN and SURI . They design original hand screen printed home textiles and wallpaper. With delicate colours and inspired patterns inspired they simply stand out from the crowd. Click on the pictures to follow link to their website.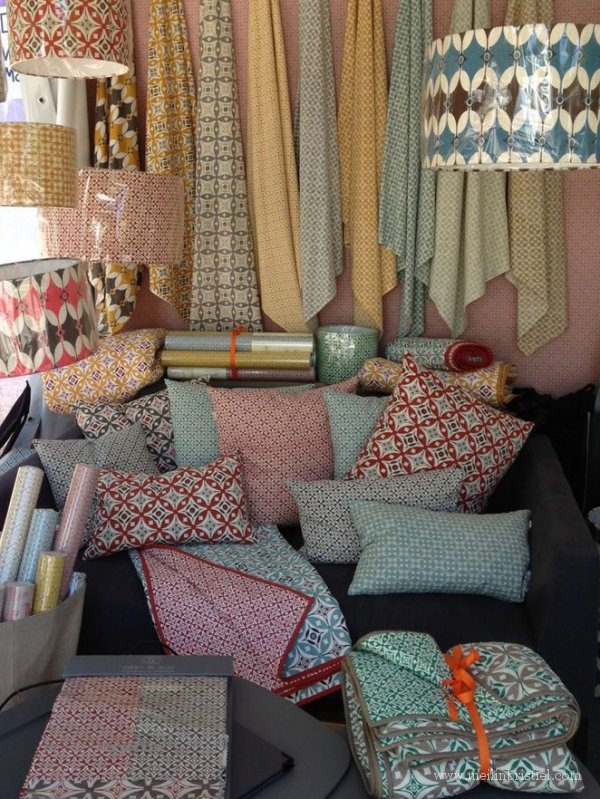 Deco spaces
Plein Soleil, by Genevieve Dortignac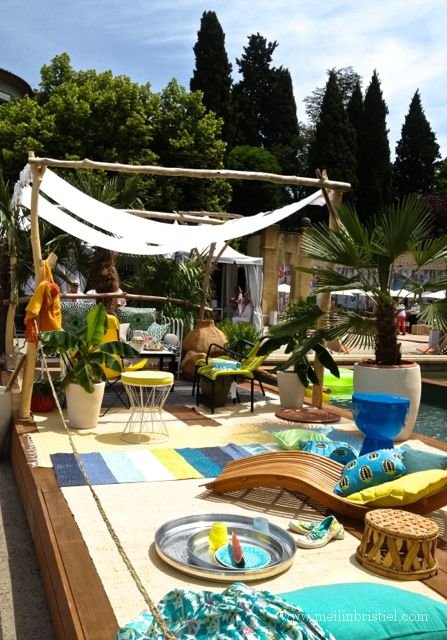 L'art de ne rien faire, by Fabienne Spahn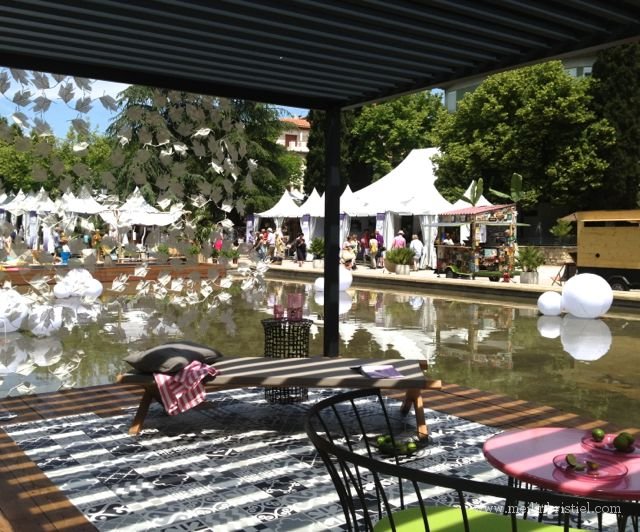 An MP2013 concept, the « Les grandes carioles » are the mobile arm of « Les grandes tables », the restaurant of la Belle de Mai, the arty factory-like area in Marseille. They have been designed to cater for crowds in major street event during the Marseille European capital of culture 2013.  Each of them has a specific specialty and cooking type (wok, steam, frying etc….) all food is real (i.e. freshly prepared with recently bought ingredients) and delicious, that should be the definitive weapon against fast food culturing invading France (yes, even here….)
SO PLEASE CAN WE KEEP THEM FOR EVER??????